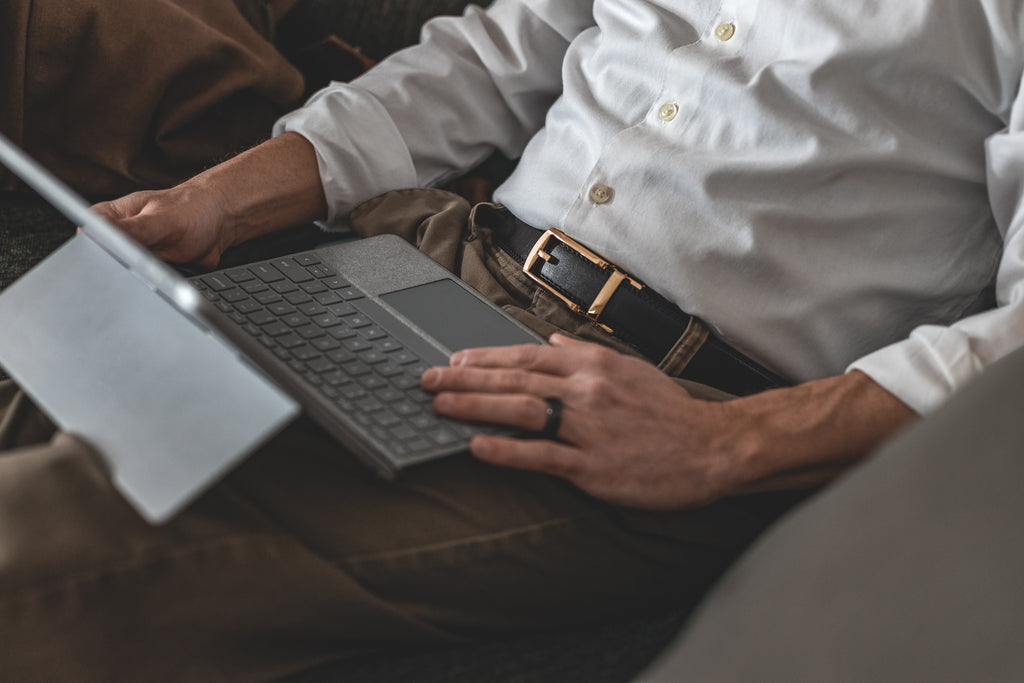 A young man, fresh out of college, obtained a master's degree in materials science and went to work for a prominent corporation in materials research and development eleven years ago. Many people have admired his fantastic working atmosphere. However, after four years, he was dissatisfied with his current situation at work and decided to leave. He wants to surpass himself and create value for more people.
He decided to challenge a new life and was determined to do something out of the ordinary. He soon concentrated his attention on the belt industry's pain areas based on his own concern for men's accessories. He discovered that, in addition to style design, the audience seemed to need a durable belt more than anything else, whether by summarizing his years of experience or investigating market needs. In another way, there was a desire to create a functional and fashionable belt. He donned formal clothing to crucial events when he first started his company. However, he did note that some pin-buckle belts were unpleasant to use, some automatic belts were not fashionable, and some pin-buckle belts were inconvenient to use. These belts have a significant impact on the aesthetics of use. He often attends formal events, and he must replace his belts regularly. However, this is not a long-term solution.
Thus, the young man's major knowledge finally came in helpful. In the weeks that followed, he focused on the belt's material and design and began studying it, not to mention conducting real-time market research. "This is a brand that begins with the user's needs, to meet the user's wants as the ultimate goal," he always repeated.
He has built more than ten successful men's belts in just two years because he sees altering the belt industry as his aim to fight for. Each TW belt has a particular focus, and the TW brand has since been based on business style, with more diversified usage scenarios gradually emerging. We plan to increase our accessory line in the future so that more people can enjoy "Tonywell Life" products.
The young man of the story is Tony, the founder of Tonywell.
Tony did this by putting his heart and soul into making a new line of men's belts. Tonywell has given him a feeling of purpose over time. It was a feeling of purpose. He kept pushing himself to come up with new things and concepts rather than just creating a cold accessories brand.
The brand's tagline and the template that the entrepreneur wishes to give to everyone through Tonywell is "living a wonderful new life." People should make a positive change, whether in good times or adversity. "Tony, do well, you will be a better man!" He said to himself during the start-up adversity. "Do well, be a better man" is the extension of our brand concept. People also need to find time to enjoy leisure time with their family.