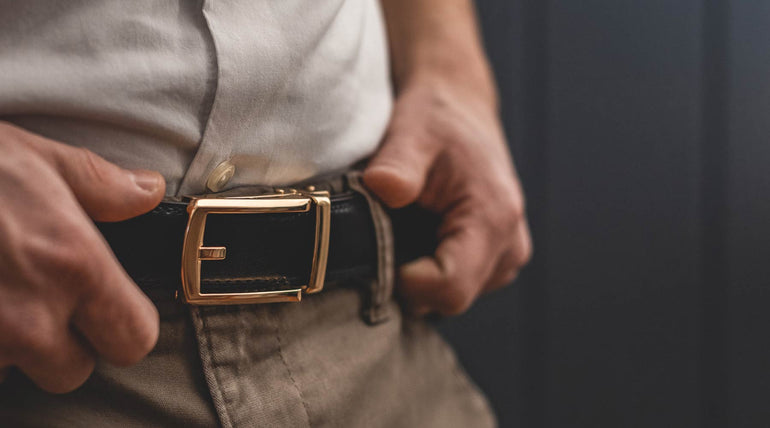 Ever had a belt that just isn't quite comfortable enough? Is it always too tight or too loose? You might want to consider switching to a ratchet belt. Ratchet belts are designed with convenience and comfort, offering adjustable fits and customizable tension levels for your individual needs.
In this post, we'll discuss the unique features and benefits of ratchet belts versus traditional ones.
1. Your belt will fit you finally
A ratchet belt is a great choice for anyone looking to get the perfect fit finally. Rather than the typical belt, a ratchet belt has a number of notches that make it simple to adjust the size rapidly.
This makes it simple to customize the fit until it's right, rather than having too much or too little slack in your jeans. The result? A secure and comfortable belt that won't slip or loosen while you're wearing it.
Not only will this keep your pants up where they should be, but it also give you an extra bit of confidence knowing everything is properly adjusted!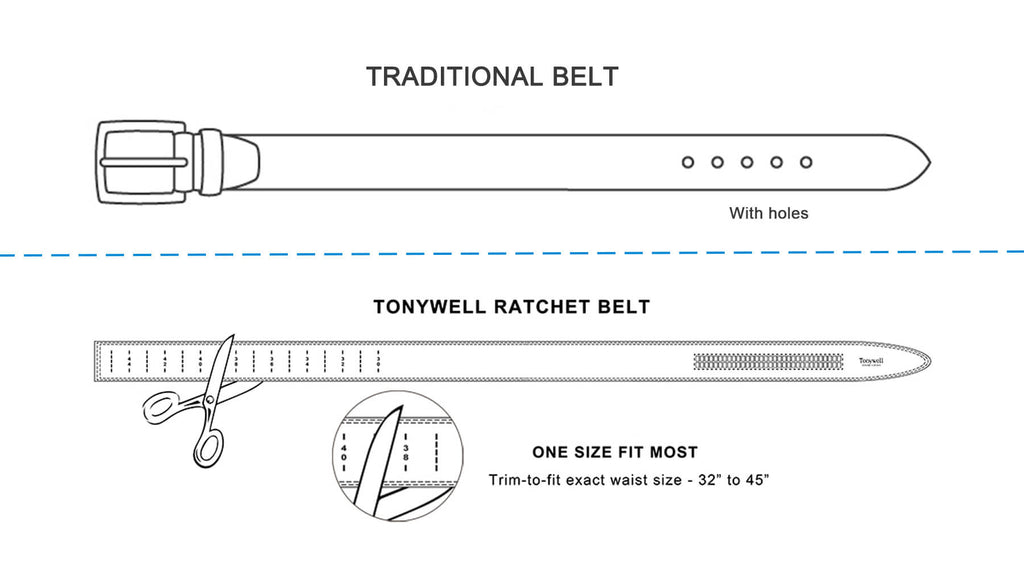 2. Stylish and versatile
Ratchet belts are becoming increasingly popular among fashionistas. Not only are they stylish and versatile, but they also offer advantages over other types of belts.
One of the main benefits of choosing a ratchet belt is its versatility. You can easily adjust it for different waist sizes and lengths, making it suitable for both casual outfits and formal events.
No need to worry about the belt sliding off, as each notch holds tightly - no more embarrassing situations!
Another advantage of Ratchet Belts is their style factor; these belts come in an array of colours, materials and designs that will match any outfit perfectly.
There's something very sophisticated about the clean lines and sleek look that adds a touch of class to any attire – from business attire to jeans-and-t-shirt combos or even pajamas.
3. It lasts longer than other types of belts
One of the most important benefits is that they last longer than traditional belt designs, making them ideal for anyone looking for reliability and longevity in their accessories.
Ratchet belts are designed with sturdy metal buckles and high-quality leather straps that can withstand daily wear and tear much better than more fragile materials like leather or cloth.
In addition, the ratcheting mechanism keeps the belt tight when worn, preventing any stretching or slippage associated with conventional styles - meaning you don't need to keep adjusting your belt all day long!
The same mechanism also allows users to make incremental adjustments without needing an extra set of holes punched on either side of the belt strap each time - saving time and money in the long run.
Ratchet belts provide superior value compared to alternatives due to their increased strength and convenient adjustability features.
4. Corrosion-resistant finish
A corrosion-resistant finish is one of the reasons to choose a ratchet belt over other types. This is because corrosion can cause wear and tear on your buckles, resulting in them not functioning as desired.
Ratchet belts usually have high-quality finishes that resist corrosion and ensure long-term use.
As a result, you don't have to worry about rust or premature breakdowns when using these belts. Also, they look much more stylish than traditional leather belts and come in various colours like black, grey and brown, etc., allowing you to show off your style while staying safe from oxidation damage!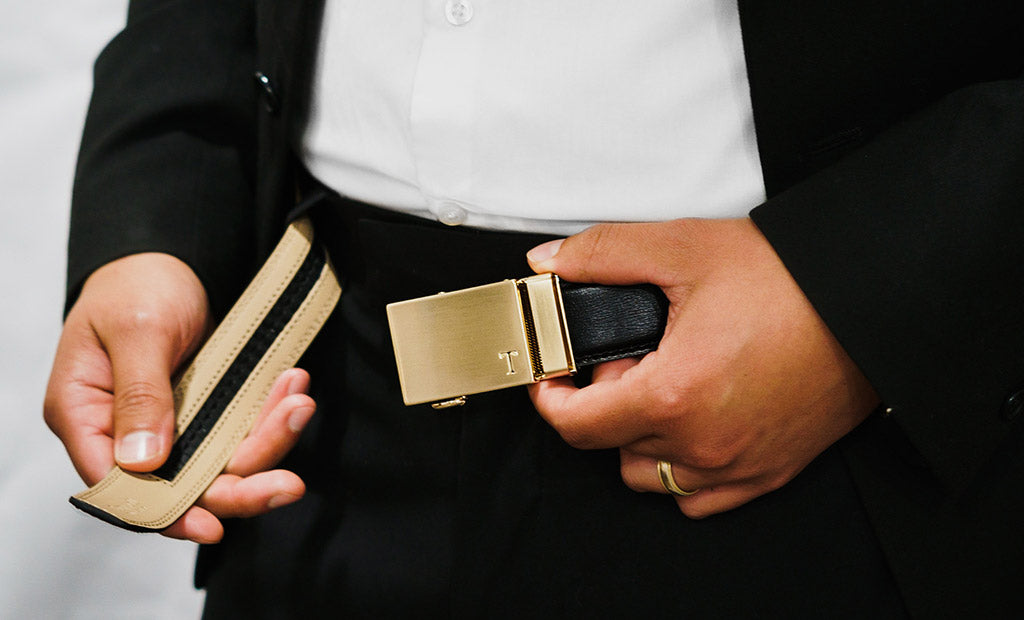 5. Low profile strap design
One of the main reasons to choose a ratchet belt over other types is because of its low profile design. This not only looks better but also fits more comfortably and securely than traditional buckle belts.
The low profile design makes it easier to put on and take off and adjust to fit different waist sizes without having extra bulk or fabric in the way. It also eliminates any chafing that could occur with thicker genuine leather straps.
The buckles are designed so they don't dig into your skin, so you can wear them all day without discomfort.
This belt is less prone to knotting or loosening during busy times when you need to get your items quickly.
Having a put-together, professional look is crucial for those who frequently attend customer conferences or business events due to the importance of looking sharp.
6. Cost-effectiveness
Cost-effectiveness is one of the primary reasons to choose a ratchet belt over other types. Ratchet belts are usually much more affordable than their counterparts, such as full-grain leather and canvas belts, making them a great choice for those who want quality but don't want to spend too much money on accessories.
Another reason why cost-effectiveness is an attractive factor when it comes to ratchets is that they tend to last longer than traditional buckle belts because they don't wear out from being used regularly. Additionally, you won't need to replace your ratchet belt every few months like you might have had with other types of belts because these are built for long-term use.
Conclusion
In conclusion, ratchet belts are a great alternative to traditional belt styles. They provide more comfort; adjustment flexibility and they look great too. Ratchet belts come in a wide variety of colours, materials, and sizes, so there's sure to be the perfect option for any outfit or style.
With their long-lasting durability, ratchet belts offer an affordable solution that can last you for years of use. Give one a try today and experience all the benefits for yourself!
Ready to dress sharp and command respect with the right accessory? Click here to discover Tonywell, the Professional Accessories Supplier.