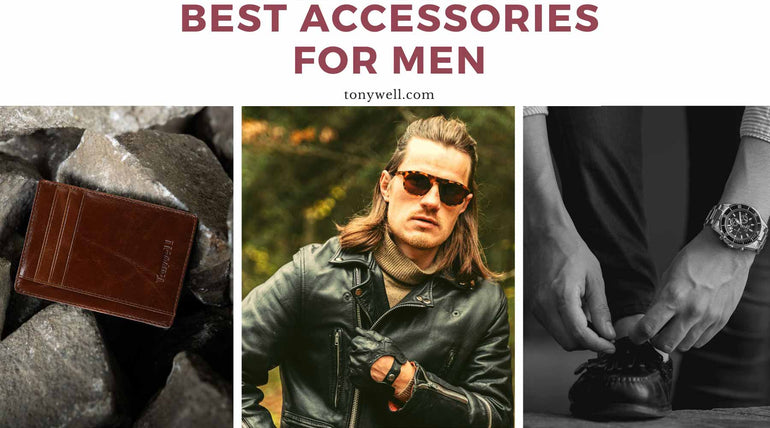 Are you a man looking for the perfect accessories to complete your look? Whether you are after something modern or classic, a wealth of stylish and functional options are available.
In this blog post, we'll be taking a look at 7 of the best accessories for men that will help bring out your style and confidence. Grab a cup of your favourite beverage, settle in and check out these amazing accessories!
1. Slim wallet
A slim wallet is one of the best accessories for men because it is stylish and practical. It can easily fit into any pocket, making it ideal for those who like to travel light or don't want to feel weighed down by a bulky wallet.
Slim wallets also come in various materials and colours, so you're bound to find one that suits your taste and lifestyle perfectly.
A slim wallet makes organizing cash, cards, receipts, and other items easy thanks to their limited space; this allows men to carry only what they need in an organized manner.
Furthermore, the smaller size of these wallets makes it difficult for thieves to pickpocket – a major plus point when carrying important documents or items! 
Finally, slim wallets often have RFID-blocking technology, which helps protect against identity theft and credit card skimming fraud.
In short, a slim wallet is an excellent accessory for any man who wants to make a statement with their style and feel secure.
2. Sunglasses
Sunglasses are one of the most essential and classic accessories for men. They offer both form and function that no other accessory can match.
They provide a great fashion statement and keep your eyes protected from UV rays, glare, dust and debris—making them incredibly useful in outdoor activities like fishing or hiking.
The right pair of sunglasses can make any outfit look more stylish and masculine.
Sunglasses will always add the perfect finishing touch to your ensemble, whether for a casual weekend look or an upscale boardroom appearance.
Many options are available for those looking to make particularly bold statements with their shades, such as mirrored lenses, brightly coloured frames, thick brow lines, and aviator-style shapes – all popular among trendsetters today!
In particular, aviators have long been considered the quintessential style for modern men on the go, able to complete any cool-guy summertime look or dress up a dapper dinner suit.
3. Wristwatches
Watches are a great way to add some style and practicality to your look. No matter what kind of style you have, you can find a watch that fits it.
Dress watches are perfect for a more formal look, while outdoor watches offer a rugged touch. They can instantly make any outfit look more stylish and come in all shapes, sizes, and colours that can match whatever you're wearing.
Plus, you can find watches with gold or silver faces to match the rest of your look. Not to mention, they never go out of style, so if you don't like to keep up with the latest trends, you don't have to worry about it.
Lastly, with a wristwatch, you can easily tell time without having to look for your phone, which may sometimes get annoying.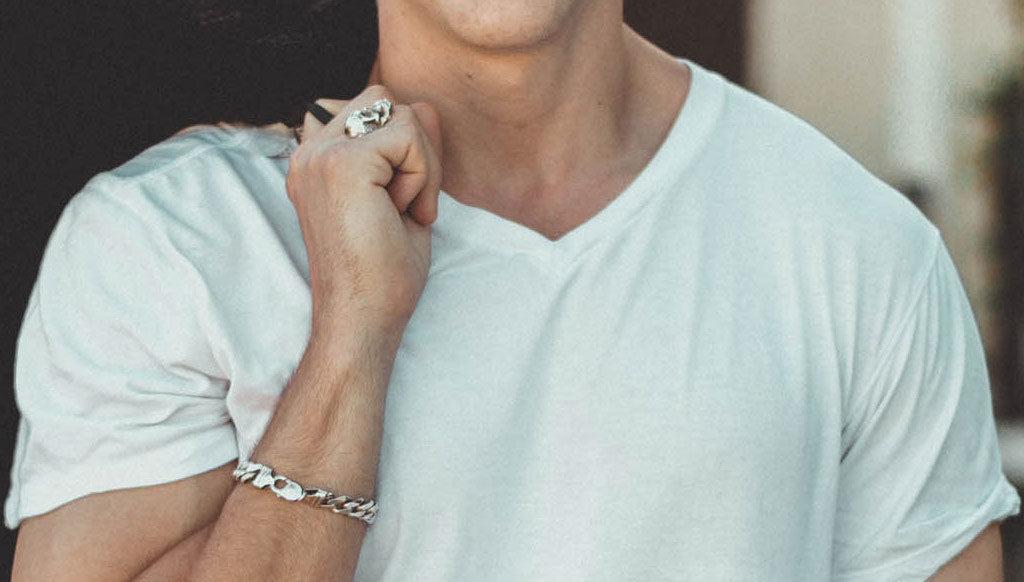 4. Bracelets
Bracelets are becoming a popular accessory for men. Not only do they add style and flair to an outfit, but they can also be used as a statement piece.
They come in all sorts of shapes, sizes, colours and materials so there's something out there that will suit any look or style.
Bracelets provide the perfect opportunity for self-expression; if you like to wear your heart on your sleeve, these accessories could be just what you need!
Men's bracelets can be reminders of important events such as weddings, births, or anniversaries; this is especially beneficial when gifts are not possible due to distance or budget restrictions.
These days most men have embraced the trend of wearing bracelets with everything from smart suits to casual jeans and t-shirts. Bracelets don't just have to be plain silver bands, either.
You can try experimenting with different colours and designs until you find something that reflects your sense of style without looking too over the top!
5. Rings
Rings are classic pieces of jewelry that has been around for centuries. They have both practical and aesthetic uses and come in a range of styles, metals, shapes, and sizes.
Men's rings are usually bolder and more statement pieces than ladies' rings, often being made of gold or silver with stones like diamonds or rubies.
They're great all year round, no matter the occasion - you can rock them with jeans and t-shirts, suits and ties, or even on a beach day.
When combined with other accessories like pocket squares and ties, they can really improve your look ten folds!
6. Pocket Square
Adding a pocket square is a great way to give any formal or casual outfit extra style and sophistication. And with all the different shapes, sizes, colours, and materials to choose from, there's something for every guy who wants to add a timeless accessory to their look.
You can pair them with anything from a suit for work to a tuxedo for special occasions like weddings and anniversaries.
Plus, they come in so many colours that you're sure to find one that matches your overall look.
Not only are pocket squares practical, but they're also fashionable and can be used to bring texture and pattern to an otherwise dull suit. So why not give yours a little boost by adding a pocket square?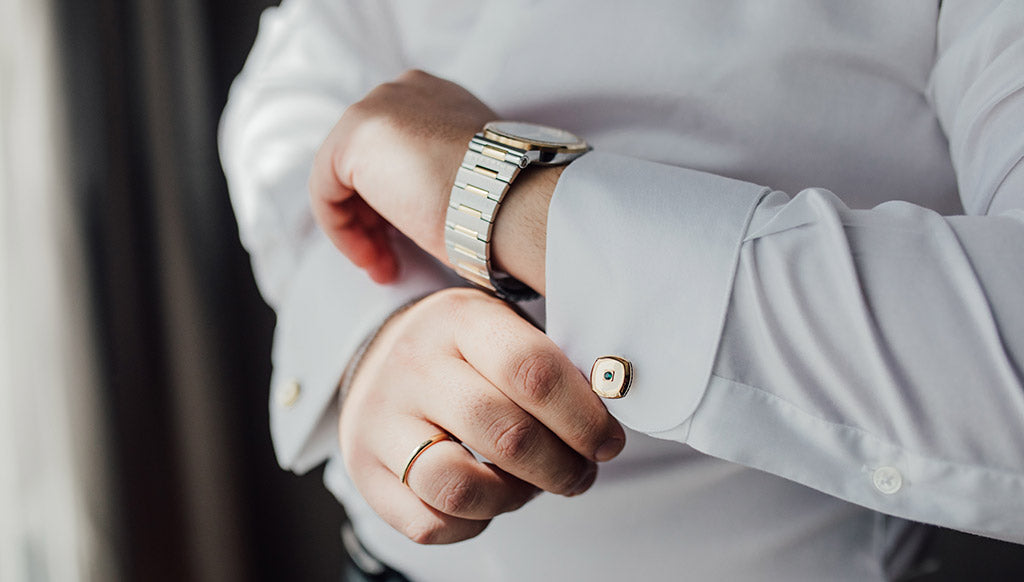 7. Cufflinks
Cufflinks are a great way to add a touch of sophistication to your outfit. Whether you're dressing up for a formal event or going for something more casual, they can give your look a unique edge. With all the different designs, materials, and shapes out there, you're sure to find something that matches your style.
They also go perfectly with other accessories like ties, watches, and bracelets, making even the most basic watch look extra classy.
Plus, with all their intricate details, cufflinks can be conversation starters - so if you want to show off your fashion sense, these are definitely the way to go!
Conclusion
In conclusion, men's fashion accessories are a great way to express your personal style and make a statement. Accessories can also be used as the perfect finish to any outfit; they provide a hint of personality or edge which will really set you apart from the crowd. So take the time to choose wisely and accessorize your look with confidence!
Ready to dress sharp and command respect with the right accessory? Click here to discover Tonywell, the Professional Accessories Supplier.