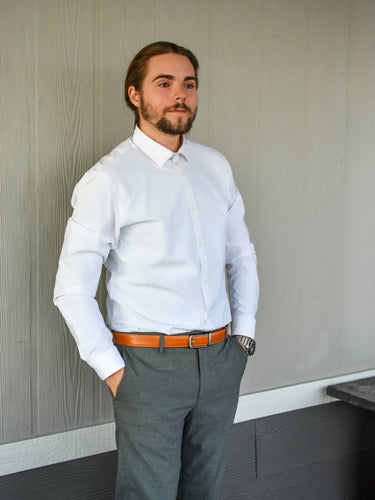 Wedding is the single most significant day for every man and his life partner-to-be; thus, they expect the guests to show up with the respect they deserve. As one of the guests, you must be perplexed and at a loss by the variety of dress codes and their corresponding clothing to be worn. No worries. The remaining article will come to your savior and teach you how to choose the right outfit according to the dress code printed on the invite, and we hope you will have some insights on that after reading the article.
Normally speaking, there are 9 dress codes, and they are:
White tie

Black tie

Black tie optional

Formal

Semi-Formal or Dressy Casual

Cocktail

Beach formal

Casual or Daytime

Cultural attire
The above is the relatively complete wedding dress codes that could be found on the internet, and not all of them are applied for weddings, and some of them might have never been used on civilians' weddings due to the high standard they impose, such as White Tie. 
Each dress code has its distinctive style and requirements, yet they share some common ground. Suits and leather shoes are two mandatory items for all of them. But when it comes to the style, color, fabric, and perhaps patterns any are involved, they differ from each other regarding the specific dress code demanded. It would be best if you also put the season, personal likings and last but least, the tailoring of the outfit into consideration since you don't want to wear anything that you feel uncomfortable with the skin so that you can move around and dance as freely as possible and have a blast at the wedding.
White tie, as mentioned previously, a rarely demanded wedding dress code for normal citizens, is on the top of the hierarchy of wedding dress codes among all the others for events not limited to weddings. It is mainly applied in State dinners and Royal events and has been rarely seen since the end of World War II. The remaining article will focus on the modern world's three mainly used wedding dress codes: formal, cocktail, and casual. Some of them may not have that wide a range of consumers on the nuptial market, such as costume, which has special and particular dressing styles and are mainly applied in the markets of ethnic groups of people and so they will be left out from the article. And at the end of the article, there will be reminders of DONTS and some tips for dressing for the wedding overall, be it any dressing code. Now, let's dive into the complicated yet intricate world of attire for weddings!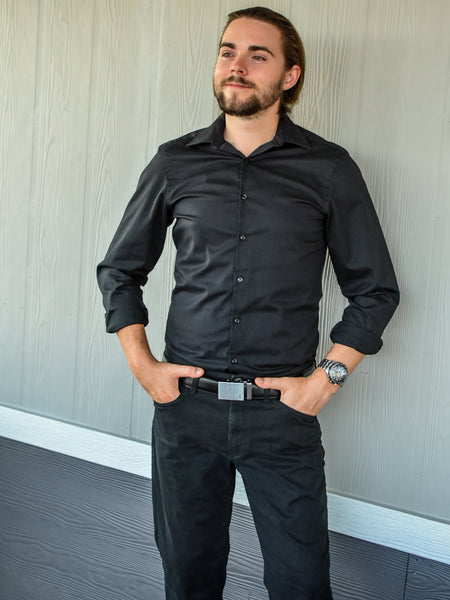 Formal is probably the most frequent dress code printed on the wedding invitation. You may be confused and hesitate to choose between a tuxedo and a proper black suit. Well, here is the news of relief: formal tends to require less than a Black Tie, and it doesn't ask for a tuxedo. A proper traditional suit, jacket, bow tie, or necktie will simply work. Be careful and don't overdress with the outfit. Get rid of the adornments, such as boutonniere, handkerchief or the lapel pin. You don't need them to look classy or like an esquire. Keep it simple and choose common colors, such as black and navy blue. Don't fall for the various flamboyant colors, such as terracotta, forest green, or deep brown. Do not try them even if you believe you have the look and physique of a man model – since they are reserved for men with this type of body shape. A well-groomed figure is not finalized until the man has put on a leather belt that matches the whole look. If you wear a black or navy-blue suit, a black leather belt is the best to compliment the whole outlook since black is not too conspicuous amidst the deep color of the suit, but without it, the look will be incomplete and not that formal. When selecting the necktie, remember to choose the one with stripes, poker dots, or simply solid colors, such as black or blue. And bear in mind also that choose the necktie according to the suit color. Usually, the color of the necktie should be a darker shade than your shirt on such formal occasions.
The cocktail is less formal than the formal dress code, and you are granted maybe a bit more liberty with color, as you may have hoped. However, no serious adult would therefore turn to a novel color or pattern of suit and attend a wedding wearing an auratus suit with black satin lapels, embroidered in quint and elegant patterns of a dragon. You are not walking on the red carpet, and you are not the protagonist of the big day. Even if you have been kindly trusted with more disposal of the choice of your outfit, you don't get to abuse that trust. That said, please stick with the black and navy-blue suit with a white or blue button-down shirt inside.
You may get to exhale a breath of relief when you have come across this section and may think this is the opportunity for you to shine as a fashion stylist. Well, hold your saddle first. You may get a wider option with colors and patterns of the jacket and the shirt, but that doesn't mean you can bring the whole circus to the wedding. When attending the wedding, you don't need to look like a fabulous star, like Beckham or Justin. Just be yourself and remember to choose the fabrics according to the season. Chinos and suit pants are suitable for warmer weather, and you can pick wool pants for cooler weather. A shirt of printed plaid and stripes or simply one color, such as pink, white and blue, and a light-colored jacket, such as sapphire blue and grey, look just fine on such occasion. If you are still baffled about what to wear for the wedding, think of the "business casual" since these two themes are used interchangeably for the wedding, meaning wear what you usually wear to a bar with the boss for a drink after work just without the necktie. Due to the bigger leniency given for the casual dress code, you also have more options on the necktie choices. Now, you can choose to wear one with a floral print or grotesque patterns and unusual colors.
But for a casual dress code, you don't always have to stick with a jacket. If the weather is mild and warmer, a button-down shirt is all right; if the weather is cooler, put on a sweater or a turtleneck. You can choose a sweater with trendy patterns, such as diamond-shaped squares or animal prints, to make the wedding vibe merrier.
In conclusion, there are few choices for weddings for men's wear. Remember, a casual jacket, plain-colored shirt, and suit pants will never go wrong. If you simply want to skip all the troubles of selecting the attire, just pick these 3 regular items that will always be right.
And there are some traps for you to take notice of, too. You shouldn't wear shorts, jeans, flip flops or sandals to the wedding since they are neither business nor nuptial-relevant.