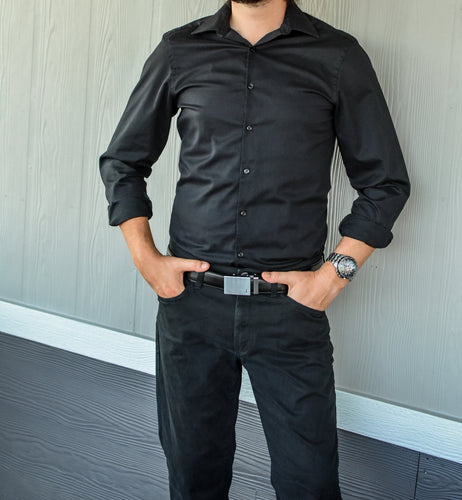 Death, an occasion which brings people into distress and is always accompanied by eulogy, sad music and tears, is not unfamiliar to most of us, especially since Covid-19, the pandemic has taken away so many people's lives around the world and brought sorrow and broken hearts to a lot family. I hope every one of you reading this piece, and your family are safe and sound and will stay healthy in the future.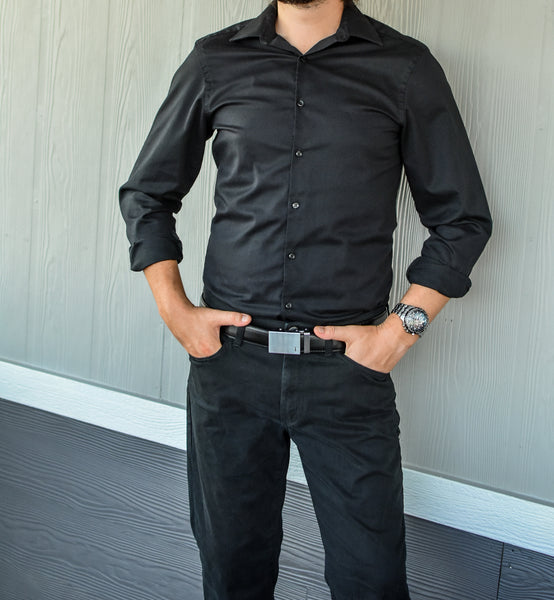 What if, unfortunately, death occurred and you were asked to attend a funeral? Keep these two words in mind. You will be in the clear: dark and simple. Funerals and other end-of-life ceremonies are when flashy colors and patterns or styles should be least considered. It is where dressing appropriately matters most. 
Must Wear Dark-Colored Outfits
In the western culture, when there is a funeral, the attendees must wear dark-colored outfits, shoes and ties. This indicates that males should wear black suits, shoes and ties to match. However, if you don't have a black tie at home, you can instead wear a gray, navy blue, or even dark green or burgundy tie in a punch. The shoes can be black leather shoes, dress shoes or loafers. Men usually wear a white, long-sleeved, button-front shirt. Remember to tuck the shirt into the trousers to look neat. Usually, ties are optional, but if you choose to wear one to match the suit, bear in mind that do not go for bright colors, especially red, which is strictly off-limits. You can pick a solid color with patterns, but the patterns shouldn't be too catchy or bold. And do not adorn it with a tie bar because any accessories are forbidden at funerals. To make the whole look complete, you'd better wear a black leather belt. It doesn't have to be in real leather, though, as long as it bears a black shade and is smooth, slack on the surface and looks like a formal belt. It is better that there is no stamped print on the belt, or it will make it look casual. 
If You Don't Have A Black Suit
If you don't have a black suit in advance, it may not be wise to purchase one for this just one occasion, though it may be wise to buy one and keep it in the closet earlier. If you don't have the suit or shirt in the closet, do not borrow it from somebody else. It is not dignifying or respectful to wear something that is used or retiring to the funeral. You can dig in your closet and see if you have something for a substitute – something in dark navy or charcoal will be a decent alternative. Another way to think of when you don't have a new suit is to buy a second-handed suit from a thrift shop. But when buying it, ensure it is fit and looks clean and neat. You'd better check the pockets of the jacket and the pants before wearing it in case any object is left untaken out and iron it before putting it on. 
Pay Attention to the Atmosphere of the Funeral

 
Although funerals are generally sad occasions, people will be reminiscent of the deceased one's living times, lauding their good deeds and kindness to other people, and there will be crying at the funeral; it is not absolute that there will not be any happy moments around or there can't be laughter. Some families may hold a special after-service where the acquaintances will get together, drink and talk in a light-mood vibe. There will even be celebrations on some cultural occasions because the departed don't want to see the people they cared about to be sad. Hence, under such circumstances, you should consult the family first to see if you really should look sombre at the event and then dress accordingly. If it is just a normal funeral, still be prepared for the after-service where the room is typically small and crowded with people, so dress comfortably and pick the fabric wisely.
Even if the family has granted your clothing choice some degree of autonomy, there are nevertheless some no-gos to be minded before going to a funeral. First, no casual dresses, such as shorts, sandals, sneakers, jeans and T-shirts. Leave these items to informal occasions, like picnics or daily wearing. And do not wear anything trendy. Keep your outfit minimal. Looking neat and tidy is enough, and don't dress to impress. Secondly, do not wear accessories. Sunglasses and tie bars or cufflinks should not be seen at funerals. If you appear at a funeral wearing something that breaks the rules, you'd probably be regarded as disrespectful or even contumelious to the dead. 
But last and not least, you should never go against the family's and the dead's wishes. Always put the descendant's wishes first and show respect. If they have requested you to show up at the funeral in a certain dress code which is partly or entirely contrary to what the above has dictated, do it and dress accordingly. Ignore the previous advice. So, if you are advised to dress in a bit of red or wear a colorful tie, do it and don't worry about doing it wrong. But, as a final reminder and the most basic rule, you must wear muted colors (dark or black) for a suit, shoes and tie if no other requirement is specified.
In conclusion, preparing the outfit for the funeral is never about the right dress but dressing right. Respect the family and their beloved ones and appear with your condolences for them and dignifying the dead is always on the top of your list.