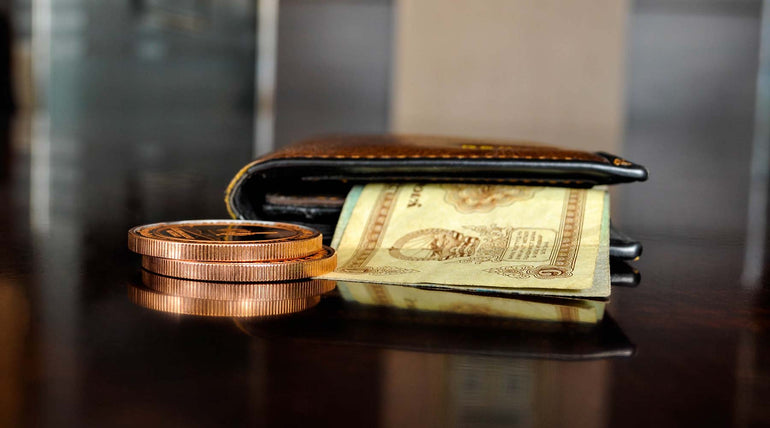 Are you looking for ways to spruce your look with a stylish men's wallet? If so, then this post is perfect for you! We are offering tips and ideas on how to pick out the right wallet, styling it in different outfits, and accessorize with it. Read on as we discuss the ins and outs of finding, styling, and wearing a men's wallet.
Accessorizing the Wallet
1. Choose accessories that match your outfit, lifestyle, and preference
Not only does it allow you to stand out from the crowd, but it allows you to express yourself in unique ways.
The key is to choose colours and patterns that are not too loud or flashy, which will draw just enough attention without overwhelming your overall style.
To make sure the pattern or colour of your wallet matches your outfit, go for something neutral like black, navy blue or grey.
For those who want more of a colourful accent piece, try picking shades that complement each other. This can include yellow and green for a classic look or even dusty pink paired with charcoal grey for an on-trend statement piece.
No matter what you choose, accessorizing with types of wallets, colours, and patterns can be an easy way to elevate any outfit without going over the top!
2. Match metals with other pieces to create continuity
Matching metals with other pieces is a great way to accessorize your wallet.
Even the seemingly insignificant elements of your wallet, such as the metal finish of a cardholder or card wallet, the hue of a money clip, and the chain of a zipper pull, can all come together to form an attractive, harmonious appearance. The RFID-blocking wallet also will be a great choice.
With so many styles and finishes available in metal accessories today, it's easy to incorporate different metals into any given item, from buckle fasteners snap closures and studs.
This allows you to create an accessory set that is both aesthetically pleasing and functional at the same time.
It also gives you flexibility when it comes to styling up different outfits, ensuring that no matter which outfit you go with, there will always be continuity in how your wallet looks.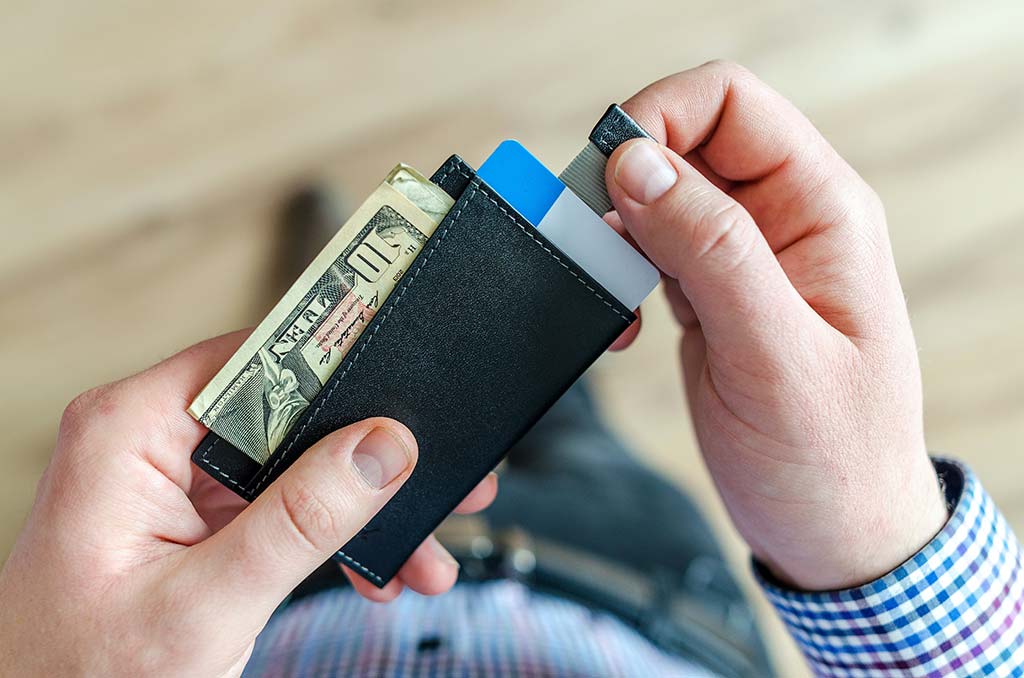 3. Pick designs with unique details such as monograms or prints
Picking out a wallet with unique details such as monograms or prints is the perfect way to accessorize your everyday look.
It will add some personality and flair to your ensemble and help you stand out from the crowd and express yourself through fashion.
Monogrammed wallets are not only stylish and appealing, but they also serve as excellent conversation starters!
Choosing a design with unique prints or monograms adds another layer of customization by allowing you to pick something that truly represents your style and personality.
Whether it's simple stripes, geometric shapes, or intricate designs – having something unique on your wallet sets it apart from all others.
And if you really want to make sure no one else has the exact same one – why not have yours personalized? Adding a name or initial is an easy way to customize without sacrificing too much time to pick out the right piece in-store!
Outfit Pairings For Men's Wallets
1. Dressy looks: classic black dress shoes paired with a sleek leather wallet
A classic black dress shoe paired with a sleek leather bifold wallet is ideal for men's wallets.
The timeless combination of the two pieces gives off a sophisticated and stylish look, perfect for any occasion.
Whether you are heading to the office or out on the town, this outfit will have you looking your best without breaking the bank.
The dark colour of both items creates a subtle contrast that adds to their overall aesthetics and is highly functional when it comes time to pull out your cards and cash.
The wallet has plenty of room for all your must-haves while remaining slim enough to slide into any pocket without bulking up your pants or blazer.
Plus, you can rest assured knowing that no matter how much use it gets; it will remain in top condition thanks to its strong construction materials used during production.
2. Casual looks: distressed jeans combined with a vintage canvas design
One of the most popular combinations is distressed jeans paired with a vintage canvas design. This pairing is perfect for those who are looking to make a fashion statement without going overboard.
The jeans will provide some texture and contrast, while the canvas design adds an element of sophistication.
This combination gives you all kinds of options when it comes to choosing your accessories. You can choose between sleek full grain leather billfold wallets or bold printed ones in different sizes and shapes – either way. They'll be sure to stand out!
You can also pair this outfit with dress shoes that match the distressed denim, making them look even more stylish and classy.
All in all, this simple yet effective combo allows you to express your individual style while still looking well-dressed on any occasion.
Whether you're heading out on date night or running errands around town, adding one (or both) of these items into your wardrobe will give you great versatility and show off your impeccable taste in fashion!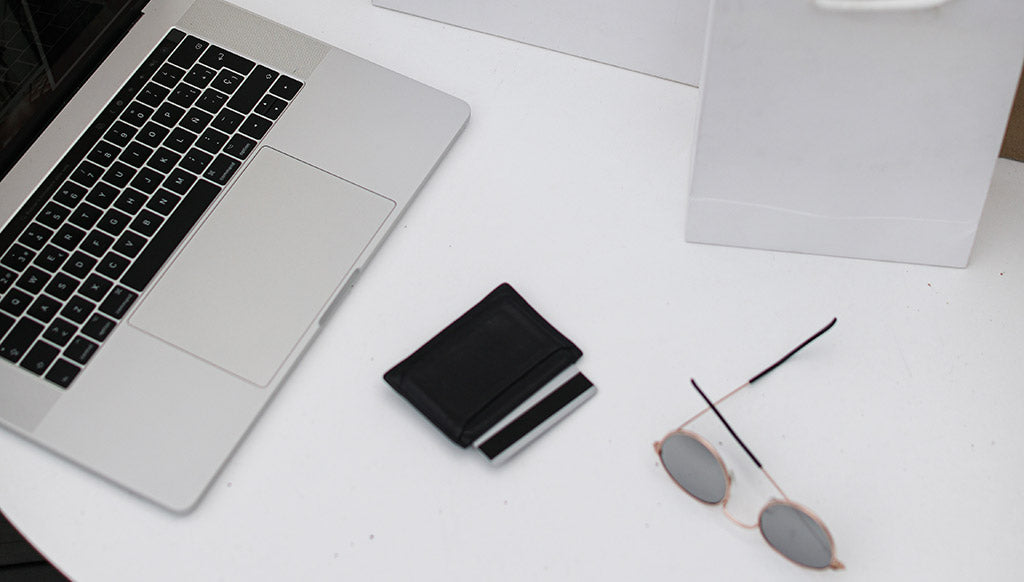 3. Formal ensembles: pair formal trousers with an embossed business card holder
Formal ensembles for men often require more than just a shirt, suit, and tie.
One of the best outfit pairings for men's wallets is formal trousers with an embossed business card or credit card holder. This classic combination looks great in any professional setting and adds a touch of sophistication to any business look.
An embossed business card holder will also add extra protection for your cards as well as your pocket items such as cash or credit cards. This minimalist wallet with many credit card slots for front pocket slim wallet.
Not only does this pairing look stylish, but it also shows your colleagues that you are organized and have respect for their professionalism too!
If you want to level up your work wardrobe and make a good impression at the job, try investing in a nice leather trifold wallet, formal trousers, and a business card holder with an embossed design—this will surely boost your fashion style!
Conclusion
In conclusion, please keep all the essentials in your wallet and make sure it isn't too bulky. A good stylish men's wallet can complete an outfit and accessorize it.
For extra style points, opt for a designer variation of classic colours like black or brown. With patterned versions making waves lately, don't be afraid to experiment with new trends.
Your sense of personal style is the key when styling a men's wallet. After all, its function combined with fashion makes it stand out!
Ready to dress sharp and command respect with the right accessory? Click here to discover Tonywell, the Professional Accessories Supplier.