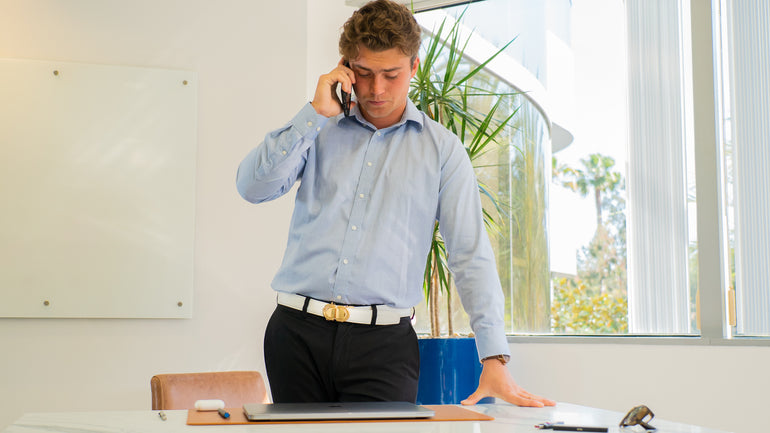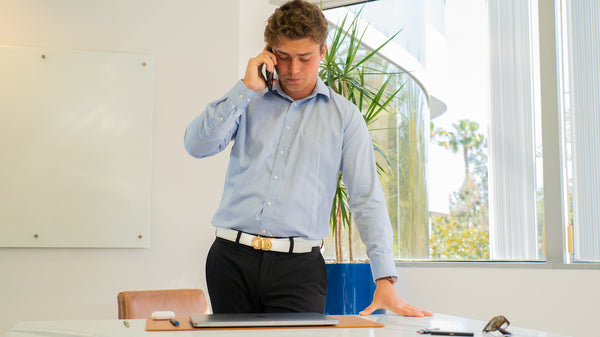 We presented an introduction to interview preparation in the last blog, which underlined the importance of focusing on the interview's content. As an interviewee, your abilities are the focus of the whole interview evaluation and its aim. Since you already know how to prepare for this part, you may also want to work on other areas to present and build a better image for yourself. For instance, the first impression is based on your appearance and clothing. People who make a great first impression are more likely to gain others' trust and support. However, it might be tough to emanate charm elegantly in an interview, especially for newcomers who can't act too casually or flamboyantly.
The first "mission" is to leave a favorable impression on the interviewer in an interview. First impressions are generally formed in a matter of minutes, or even a few seconds. So, in order to make an excellent first impression, we must carefully consider the interview outfit. Most leaders expect every employee to be able to portray the company image and culture in a positive light, especially when they are working for a large, well-known corporation.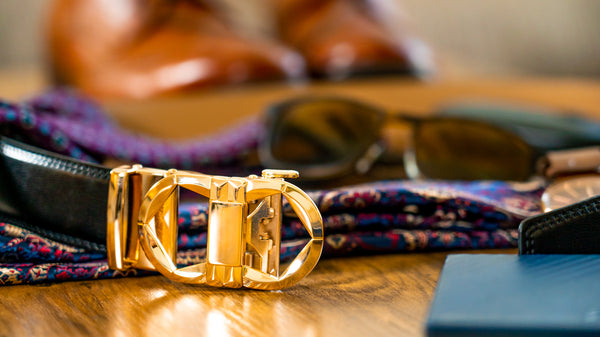 Outfit
To begin with, formal wear is required, like suits, which I assume everyone would agree with. An interview is not a situation where you can wear whatever you want and express your personality through clothing. Luckily, there are numerous formal clothing styles and colors to choose from. Still, interview dress should differ from person to person. It should be decided according to the specific industry. Everyone has their own unique sense of dressing style. It's as if you realize bright colors aren't good for you and will make you look horrible, yet you still have to follow others' lead. As a result, you become the applicant who stands out the most among all the interviewees. Such a mistake will cause the leader to believe that you are not a detail-oriented individual. Each firm has its own dress code, more or less, because of the specific work atmosphere and environment.
Nice and clean is always the truth of interview dressing. A well-tailored suit can enhance a person's appearance. A loose coat can be worn over the suit if the weather is cool. Keep in mind that wearing a jacket to a formal interview is not suggested; instead, remove it when you enter the building and hold it in your hand to demonstrate your professionalism.
Women might wear low heels or flat shoes. They help you walk freely while also making you appear more professional and experienced. Only by wearing comfortable shoes will you be able to walk with confidence and better express yourself. The color of lipstick can also be chosen to be a lighter shade that is not too dazzling or dramatic. Accessories that conform to the guideline of "less is more" will not go out of style. Wearing a pair of basic and fresh earrings, for example, can brighten up the hue and keep it from becoming too drab. Even the most attractive and stylish flip-flops should be avoided during the interview. Even if you are interviewing with a company in the fashion industry, you should avoid wearing it for the initial interview.
Suit pants with a light-colored shirt or a suit with leather shoes are appropriate for male applicants. There are more accessorizing alternatives available for males. Belts, ties, and tie buckles are all common accessories that can be employed as accents. The belt and shoes are understated and in keeping with the overall look. The leather clasp of the belt also serves as a reminder that intricate designs and stylish components are best avoided. For the interview, we should avoid displaying our personalities through eye-catching accessories. To summarize, the job application determines the level of attire. We would highly suggest dressing formally in consulting, finance, investment banking, and other areas.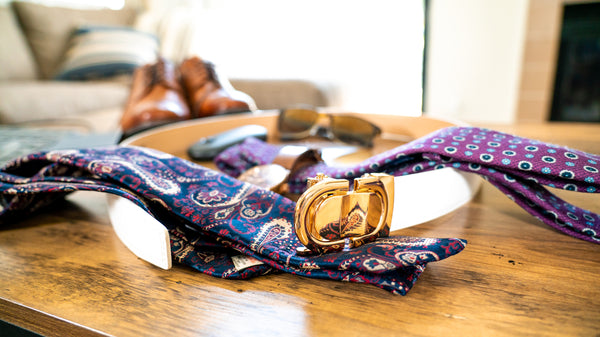 Behavior
In addition, we must pay more attention to our posture and temperament in addition to our clothing. We need to behave responsibly and generously.
The most straightforward step is to have a positive attitude throughout the interview. This is a good way to demonstrate your professional demeanor and confidence. How can you expect an employer to hire you if you don't believe in yourself? Demonstrate your enthusiasm for the job. Bring out your best qualities. Applicants are like commodities in recruitment; they need to sell themselves, and it's up to them. Not only do you have to look attractive, but the content must also meet the consumer's needs.
Second, for job searchers, the opening statement before the interview is vital and not making any blunders. A nice interview welcome is important not only for the rest of the interview procedure but also to show their attitude in the first place. You can start the interview with some small conversation in addition to shaking hands and basic greetings. A successful small conversation can show a good personality and that you have taken the time to learn about the organization and the job position. If you start with an off-topic chat and try to conclude within one minute, it will not impact the interview's progress.
The third key point is to maintain eye contact with whoever is around you. Eye contact is used here to refer to both the competition and the interviewer. Nowadays, an increasing number of interviews in the industry are reviewed to determine whether they can accurately reflect the candidate's ability to engage and communicate with others. We understand that many people are uncomfortable during interviews and are hesitant to look the interviewer in the eyes. While answering questions or listening, attempt to gaze at the interviewer's nose. This not only makes people feel you're highly concentrated but also helps you relax and prevent embarrassment.
We hope the recent blogs can be of good help before the interview season begins. There may be a hundred or thousand interview suggestions available all over the internet, but most of them are universal. I hope you all get the advice you want!