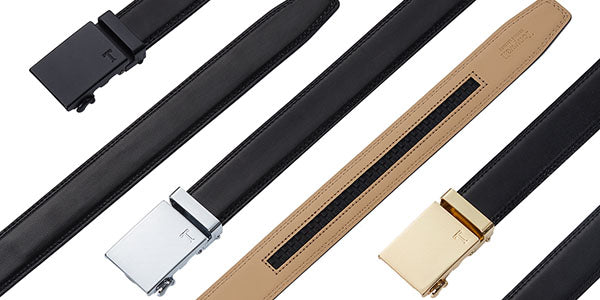 A ratchet belt is a very useful tool for every guy who wants to look his best at the workplace or daily outfit. It is easy to use and can be adjusted with ease. Most of these belts are made of leather and come in a variety of colors and styles. There is no need to buy a new belt each time you gain or lose weight because ratchet belts are one size fits all! You will never have an ugly-looking belt like everyone else's at your office; most ratchet belts look really cool! We hope this article has been helpful for you, and we wish you good luck with whatever it is that brought you here today!
There is No Deed to Buy a New Belt Each Time You Gain or Lose Weight
Ratchet belts are adjustable and can be worn at any time, even if you gain or lose weight! If a belt doesn't fit you properly, it's probably because the holes don't match up with your current waist size. With a ratchet belt, there is no need to buy a new belt each time you change size—just slide the buckle to adjust it as needed. No more worrying about whether or not there will be enough room in those last couple of holes! No more buying new belts every time your body changes. This makes them ideal for those who experience rapid fluctuations in weight frequently (or just want the flexibility to wear different sizes depending on what they're wearing that day).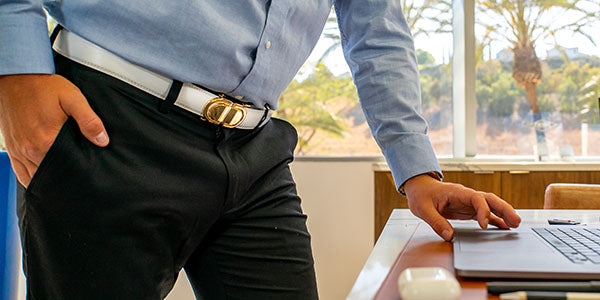 Your Belt won't Look Like Everyone Else's at the Office
Ratchet belts are an attractive option for anyone looking to stand out from the crowd. You can choose from a variety of colors, and each one will look unique to you. Whether you're going with something bold or subtle, your ratchet belt is sure to attract attention—and maybe even a few compliments!
The best part about having a ratchet belt? It comes in handy whether you're working at the office or on your business trip. The adjustable length means it will fit over any type of clothing (or lack thereof), so there's no need to worry about losing weight just yet!
It Is a Cool Style and Comes in a Variety of Colors
It is a cool style. It comes in a variety of colors, so you can choose one that matches your outfit, your mood, or just whatever color you like. There are even colors available in Tonywell, a men's accessories brand you root for!
Most Ratchet belts are Reasonably Priced
Ratchet belts are not as expensive as some other types of belts. However, they are still more expensive than the cheap belts that you can buy at the store. A typical ratchet belt will cost between $20 and $30, with many priced even higher than that.
Some Ratchet Belts Offer a Money-back Guarantee
If you're not happy with your ratchet belt, it's important to know that Tonywell offers a money-back guarantee. Make sure you read the fine print before buying!
However, if the item is defective and doesn't fit right away then they will likely help out anyway.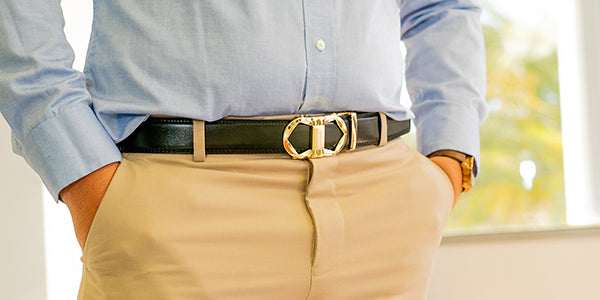 Ratchet Belts Offer Several Advantages for the Guys Who Want to Look Their Best Each Day
Whether you're looking for the perfect belt to replace your old one or you haven't worn a ratchet belt before, there are several advantages to choosing this style.
Ease of use: The unique design makes it easy for anyone—even those who aren't very handy—just slide the belt into the buckle and pull the belt through, the buckle simply auto locks the belt.
Conclusion
All in all, we believe ratchet belts are the way to go. They're affordable, they're stylish and they can help you stand out from the crowd. We encourage all our readers to give them a try!
Ready to dress sharp and command respect with the right accessory? Click here to discover Tonywell, the Professional Accessories Supplier.