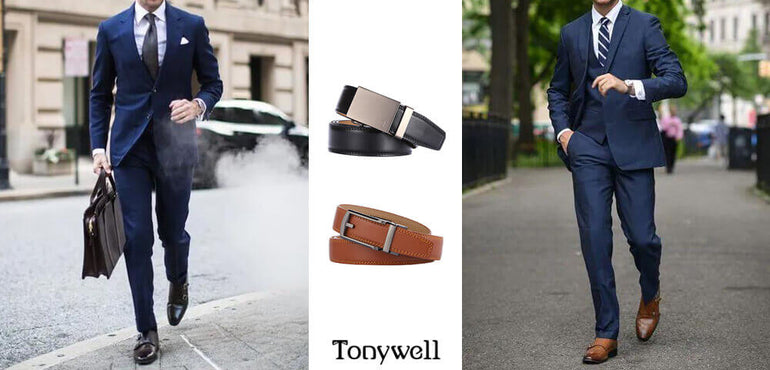 When someone invites you to a cocktail party in the evening, you may be thankful and send a sigh of relief because tonight is finally no longer boring and getting enjoyable. However, when you receive a luxurious invitation with golden lace, the title reads cocktail attire, you may be more confused than excited. What kind of clothes should you choose to look decent and generous?
What can be considered cocktail attire in a cocktail evening party: business casual? Or can jeans and jackets be accepted on such occasions in today's society? Some people may ask whether they can wear white sneakers and casual clothes to seek comfort in their free time after work. 
It is a very common problem to receive an invitation without knowing what to wear correctly. Why? Business Formal, Black Tie, Pocket Square, Dress Shoes, Business Casual, and Smart Casual. If you are very upset by many different levels of dress code, then you need to take a deep breath and relax because we will tell you in detail about the cocktail attire dress code. 
What Is Cocktail Attire?
We can see cocktail dresses in the TV series Downton Abbey. Cocktail Dresses became popular in the 1920s and 1930s. Wealthy and fashionable families in the upper class wear them when they enjoy pre-dinner drinks and snacks before the formal dinner. This is also the intersection between evening and daily wear, defined as a kind of clothing that balances formal and informal.
It was important for the nobility to wear a dress at the cocktail party because it was usually a symbol of family status and dignity. From the literal meaning of a cocktail outfit, it means drinking wine and chatting with friends rather than wearing it for formal occasions. Compared with formal dinner dresses, cocktail attire looks more charming and casual than daily clothes. After a hard day of socializing, people prefer to relax more. 
When To Wear Cocktail Attire 
Open-air, galas, and cocktail parties are all suitable for Cocktail Attire. The beauty of the cocktail dress is that although it is relatively formal, there is still room for creativity and personal play. If you don't know when to wear Cocktail Attire, you'll be generally informed in invitations to various occasions, or you can ask your fellow guests in attendance.
Tips About Cocktail Attire for Weddings
A well-fitting dress shirt with a stiff collar: 
Choosing a shirt with a single-row front buckle will make you look slimmer. It's best to choose a bright or primary color, white (if you don't know how to match the overall outfit). It's even better if you can choose a style with a print on the cuff side.
With the belt you have in your wardrobe, consider the suitable clothing fabrics like this: linen in summer and wool in winter, which can give you freedom and comfort at a wedding reception that usually lasts a long time.
Depending on where you live or what fabric you can buy in the local shop, some fits that don't look like a good fit can also be fashionable. On this basis, you can try out the new design: some stripes, florals, and other prints that can stand out and give you a little personality.
At the wedding feast, the newlyweds are the stars. You must dress up appropriately, respect the married couple, and can't make the groom look eclipsed. The suggestion at this point is to avoid shiny metal belts and the blazers with broader cuts and softer fabrics that we see at fashion shows but still wear a modern suit.
What to Avoid in Cocktail Attire for Men
Don't wear it unless it's been dry-cleaned. 
Especially in summer, for example, shirts are directly attached to the skin of the human body. If you wear wet clothes, it is easy to cause the breeding of bacteria, which can easily lead to some diseases. In addition, wearing wet clothes will also make you uncomfortable, so in daily life, you must not wear wet clothes just for convenience to avoid adverse effects on your health.
Don't wear clothes with stains, wrinkles, or threads. 
Even if this is widespread sense, many boys still insist on wearing old shirts after graduation from college. Therefore, before participating in the event, please check whether the suit has a small hole or a stain and if your belt is fastened correctly.
Even if there is a slight stain, do not wear it to the cocktail event. Similarly, even wearing dark clothes, you should be particularly careful about the drinks or food that may contaminate your clothes on the tray of the attendants who come and go. Proper clothing is a symbol of severe and rigorous quality. People prefer to deal with people who look comfortable dressed, don't they?
Conclusion
The above is the actual content of the dress code for a cocktail dress. Get expert suggestions for men's cocktail attire, learn what cocktail attire represents, and use this standard dress code to choose unique looks for special events and occasions, which can make you quickly master this style.
As long as it is appropriately matched with the right pieces, it can make you shine and be attractive in the reception. And you will show that you are a responsible and rigorous person willing to communicate in-depth with others. 
Ready to dress sharp and command respect with the right accessory? Click here to discover Tonywell, the Professional Accessories Supplier.