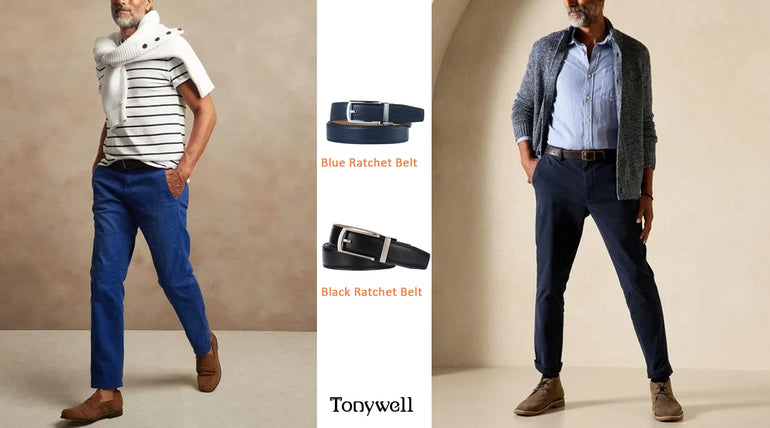 A man in his 60s is not young anymore. We admit that. But what is more attractive than being young is a man's life experience and calm emotions which will not be easily swayed and influenced by other people's actions or words.
Being in one's 60s doesn't have to be pathetic or poor. One can still look great by wearing the appropriate attire.
For women, there is an old and well-known saying, "30 is the new 20", which implies that when a woman is in her 30s, she starts to evolve and upgrade in every style clothing, expression, life attitude, etc. I believe there is an equivalent saying for men but not yet published and popularized, but every man probably will agree, and that is "60 is the new 30 (40/50)."
When a man reaches the age of 60, he is mostly retired and completely owns his life. He shall have a rather stable life and a very comfortable living environment. He has the money and time to devote to whatever he is interested in doing, be it fishing, calligraphy, or traveling.
Today, we will look at clothing combinations that make a man look good in his 60s.
#1. Cardigans + Shirt + Khaki Pants + Sneakers
Maybe you have seen some old fashionists wear like this in movies. This combination is very common in American movies, usually worn by people who used to be businessmen or entrepreneurs. This look can stress the casual clothing while giving out an air of easiness. You can look like a professional person with a certain degree of respect to be expected.
It is suitable for mild and warm weather, and you can wear it to the golf court, a picnic, or bowling.
Here is a tip: when you expect an intense activity to release more energy and give you more space to move, you can take off the sweater and hold the sleeves around your neck.
In the bottom part, you can wear beige or khaki-colored pants. It hasn't to be tight and better be loose, for the comfortable purpose. The whole look will be complete if you can wear a pair of sneakers with a solid rubber sole.
#2. Plaid Shirt + Chinos + Sneakers
Being at an older age doesn't have to mean you can only look raunchy. You can wear some fashionable pieces, too. The combination of a plaid button down shirt with chinos will not only make you look younger but also make you look like an easy-going and outgoing person to hang with. To put it simply, this is a people-will-want-to-become-friends-with-you look.
Plaid is usually deemed as a "nerd" pattern since technical guys in Silicon Valley very welcome it. If you wear this look, people will automatically link you with some expert or specialist who is full of knowledge and skills. This type of people is always reverenced and looked up to.
For the pants, I know some of you may regard chino as a young men fashion piece. However, this isn't necessarily so. Aged men can wear chinos as well and wear them nicely. Since chinos are very breathable and comfortable to wear, it is beneficial for older people as they need the fabric to breathe for them, especially in summer.
Plus, chinos have a variety of colors to choose. It is good news for those who have lived long enough, but life hasn't worn them out.
Here is a personal suggestion. I know that most old men pick traditional or "safe" choices, meaning they don't prefer bright colors or too much of a pattern. However, in my own opinion, I think they should vie for boldness for once. Drastic contrast can emphasize your personality, and you can make your fashion statement out of it.

#3. Polo Shirt + Khaki Shorts or Long Pants + Sneakers
As far as a polo shirt is concerned, it is believed that it is the "heart-throb" of every man, whether young or old. Due to its semi-tight woven technique, a man of any size can find one that fits his body shape.
If he is a lean, tanned young man, he can wear a tight polo shirt to stress his beautiful torso;
If he happens to be a man over 60 and has sluggish skin and a bear belly, lucky for him, there are the polo shirts that can hide his belly.
If it is hot weather, you can wear a pair of short khaki pants. If the weather is chillier, you can wear long pants.
No matter what, wear a pair of comfy shoes, like sneakers.
Conclusion
If you are in your 60s, don't be sad or feel old. Let 60 be your new 30 and live on! There is much fun out there that you haven't explored yet.
Ready to dress sharp and command respect with the right accessory? Click here to discover Tonywell, the Professional Accessories Supplier.
Suit image from banana republic