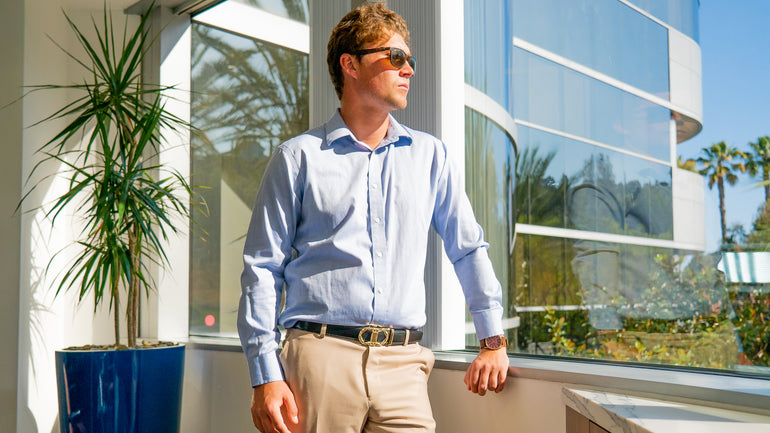 Congratulations!
You've got that promotion and will be the new manager of the office. From office clerk to a legit team member to the manager, you have overcome many difficulties and grown a lot. As the manager, you must abandon the way of talking and doing the old days, starting from dressing afresh!
Today, we will let you know how a "boss" dresses and how to dress up as one of them.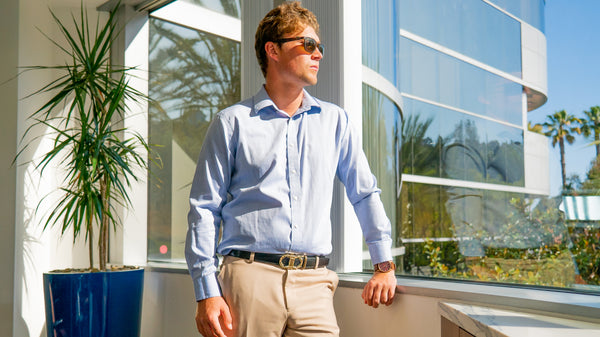 Some old-fashioned guys prefer the orthodox looks, whole suit up with tie and cufflink, etc. This look is very nice. It gives people a sense of dignification which resembles the old-time aristocrats. On the other way, younger men are more into a casual-business way of dressing. Standard pieces are linen suits, chinos, white sneakers, etc. In a well-tuned combination, they all send out an air of rich and dandiness that can be a heartthrob of pretty young ladies.
In the rest of the article, we will give some suggestions to these two schools of people to teach you how to dress as you like.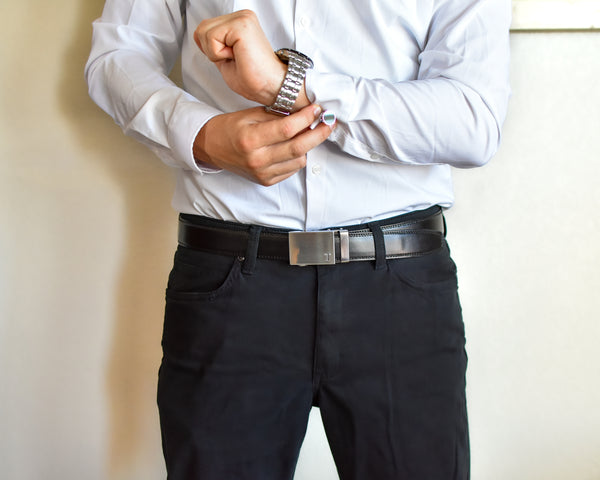 Old-school Boss Look
If you are a bit older and role a new managerial in the office, the first suggestion for your wardrobe is to visit a tailor. It's time to step up a notch, and instead of buying something ready-made off the rack, you should find a tailor who will help you purchase the suitable fabric of color that suits your industry. You may be a novice in the managerial field and are at a loss of the do's and don'ts of this particular sector. Start dressing like one, and you will find your way out along the way.
Next, you should get yourself some decent accessories. A timepiece will tell that you are a result-oriented person; a pair of nice-looking cufflinks will upgrade your level; a square of the distinctive pattern (usually not a match to the tie but the element of the outfit, such as the stripes of the tie or the shirt) will make you look elegant and chic; a tie of power colors, such as red and blue will add to your authority and finally, an appropriate leather belt will increase more professional louch to your business outfit.

If you don't know how to choose a belt and a tie, click here for suggestions.
When it comes to shoes, normally speaking, a male manager will wear oxford, be it brogue or wingtip, and choose a pair of black shoes to match your whole look.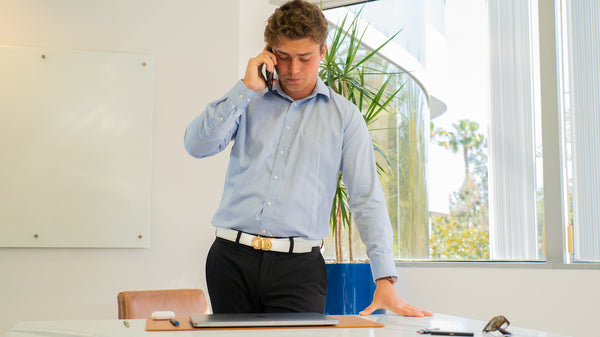 Young, Trendy Boss Look
I know you don't like to look like a rigid, stringent older man as a manager for some young, ambitious men out there. You prefer to look more fresh and cool. Here are some dressing tips for you guys.
You may not dig the old-schooled suit and tie style. You can substitute them with a casual linen suit and chinos. Gray, charcoal, and white are good colors for this look. Linen and chinos not only make you young and energetic, but you will not lose the boss vibe; plus, they look hip.
Attach importance to accessories
Accessories are not neglectable. They are the centerpiece of your look and very important. Whether you can elevate your game and leave a good impression on your coworkers depends on these trivial but crucial objects. Most of the time, a good timepiece will add more points to your look. It doesn't have to be expensive and luxurious, but it does have to highlight your good taste.
Most young men disgust black leather shoes as they think they represent an image of an old, stubborn man (which is exactly the opposite of the image mentioned earlier. It shows that you are a dependable person actually in the professional world), hence, it is necessary to introduce some good, posh shoes, but still harmonious to the whole look, match with leather belt and watch. A white sneaker is a good choice. They make you look young, and most importantly, it makes you more like one of them – the colleagues of your company.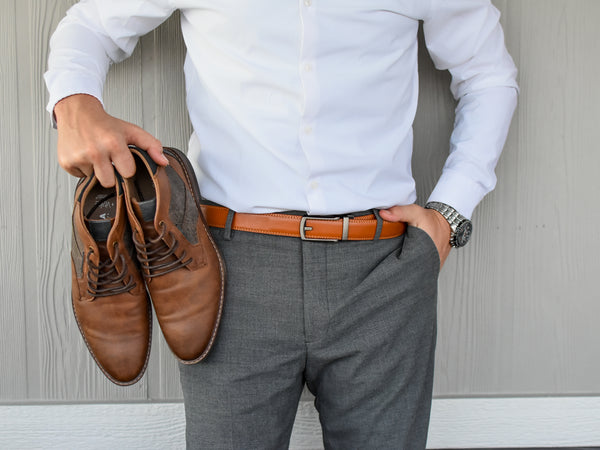 Conclusion
Every boss wants to be a good boss, popular and respected. They want their subordinates to like them, not to be afraid of them. Dressing like a boss when you are a boss is never going to make you a qualified person for the position. Only integrity and being can get you far on the way of the managerial journey.
What you look like doesn't necessarily reflect who you are. But what you do will say a thousand words about your character. So, focus on what you do for the business and the company, and you will know what makes a good manager.
Ready to dress sharp and command respect with the right accessory? Click here to discover Tonywell, the Professional Accessories Supplier.