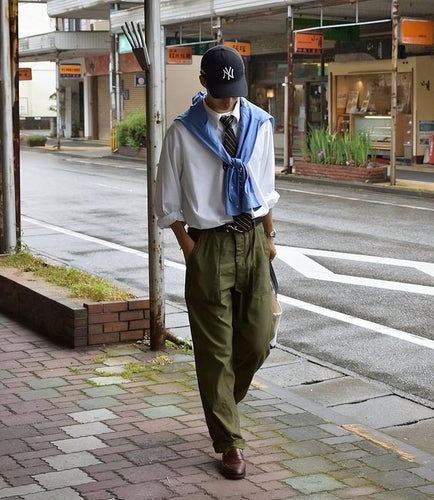 As the weather is getting hotter and hotter. It is very important to wear style and cooler in summer. To wear more fitter can be the focus. Choosing a versatile and appropriate piece is very important in such a season. If there is no idea, a pair of Cargo Pants is ready to be fashionable.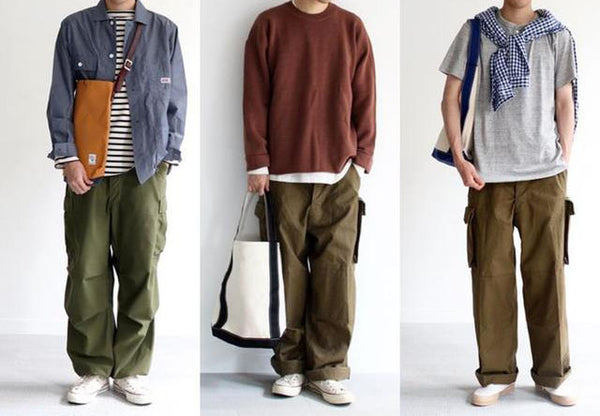 Here is matching guide to cargo pants.
I. Cargo Pants + Long Thin Sleeves + Canvas Belts
The style of this type of long thin sleeve-shirt is casual and simple. The version appears to have a very easy-going feeling. Cool cargo pants with loose styles are more comfortable with the upper clothing. Compared with some tight versions, this item is better and easier to match and be accepted in summer.
The long sleeves of pure black are used for color matching, which is loose in shape. It doesn't look bloated. This color has a low error rate when wearing and matching.
It is very simple to match dark gray lower clothing. It is more suitable to wear canvas belts. Compared with the leather belt, the canvas belt is ideal for summer. It is a daily outfit if you wear a pair of sneakers.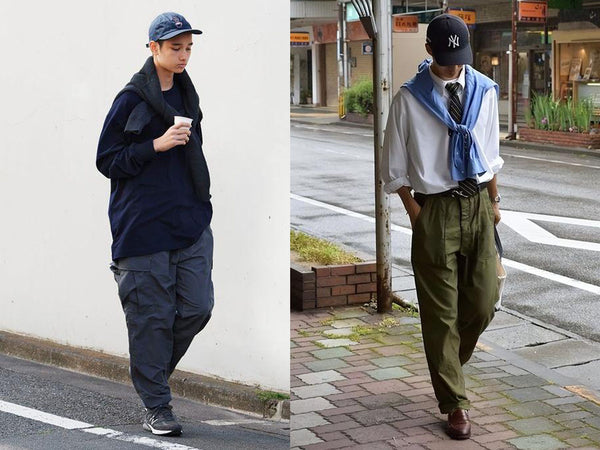 II. Cargo Pants + Shirt
It is necessary to have a shirt in the wardrobe regardless of the season. This type of piece is generous, handsome, and changeable in style, highlighting the sense of fashion when matching. It can be matched with some trousers to create a high-level formal sense, and it can also be used with cargo pants to show the easy-going style.

The most important design feature of cargo pants is simplicity. Although they have large pockets, they do not affect their fashion sense. The selected version must be no worse than other items.

This straight tube type of cargo pants perfectly combines the advantages of a three-dimensional and high waist. Matching with the pure white Shirt, even if the pants are amy green, the overall sense of fashion has been well highlighted. In addition, to match with the amy green nylon belts and a pair of leather shoes is extremely exemplary among the crowd.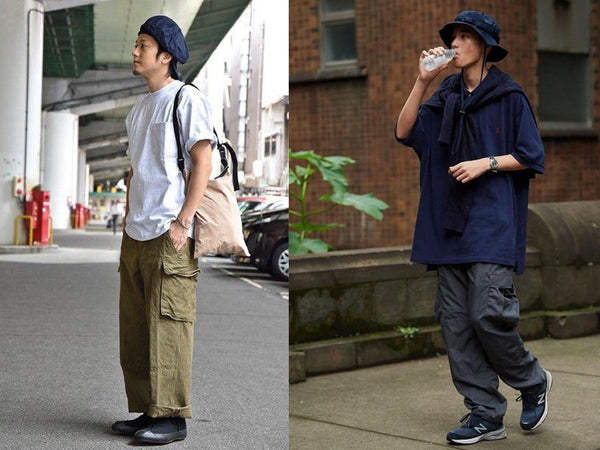 III. Cargo Pants + T-shirt
It is necessary to arrange all kinds of upper items when wearing them because the feeling of summer is getting closer and closer. Different types of T-shirts match with cargo pants, showing a different sense of fashion.
It can be more advanced if you change the type. Please refer to the following collocation mode for men who have no idea. Details are very important.
Amy green cargo pants with light-colored T-shirts
To effectively coordinate the upper and lower colors, the amy green cargo pants are more suitable for light-colored T-shirts. This cool green color is more suitable for white and gray T-shirts. And ideal for wearing a black or khaki canvas belt. It is an inexplicable military style.
Grey cargo pants with blue or black T-shirts

The next step is the grey series. This type of military pants has a cool style and is fresh out of the upper body. Blue T-shirts or black T-shirts are suitable for Preppy style men. It matches in color with light brown, khaki, or black canvas belts. And wearing a pair of sneakers makes a super casual feeling.
Black cargo pants with black T-shirts
There is always a pure black one. Black, as the top of versatile, looks good at what colored the uppers are. Even the pure black suit is very stylish and elegant in indifference to the street.
Khaki cargo pants with striped T-shirt
Pure color uppers bring more lightness and an easy-going feeling, striped T-shirts are mostly introverted and delicate, and black-and-white striped T-shirts are more visually rich.
It is very energetic to match dark apricot cargo pants and black or khaki canvas belts. In addition, striped shirts are also suitable for matching some black trousers or blue jeans.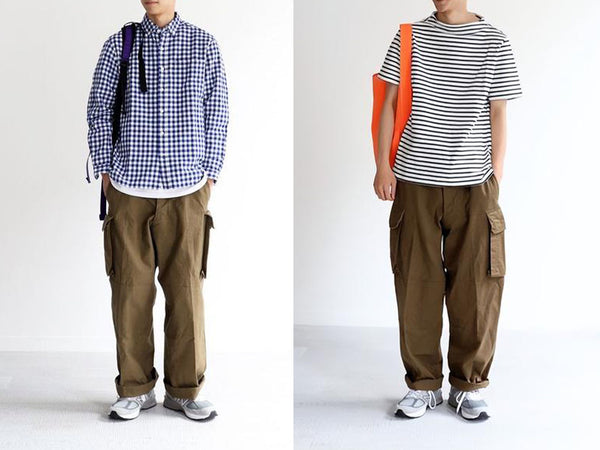 Ready to dress sharp and command respect with the right accessory? Click here to discover Tonywell, the Professional Accessories Supplier.