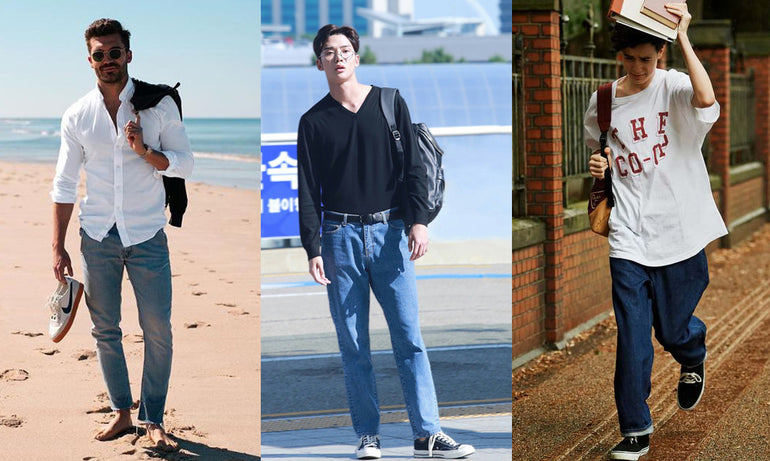 The status of jeans in the fashion circle should not be underestimated. Most of us are probably familiar with jeans. This kind of item has not only been popular for a long time but also has been deeply loved by everyone in style and style.
The wearability makes the public have a high evaluation of jeans. A pair of jeans in the wardrobe can match any style of clothes. However, people who are good at matching and those who are not good at matching jeans still show some differences in style.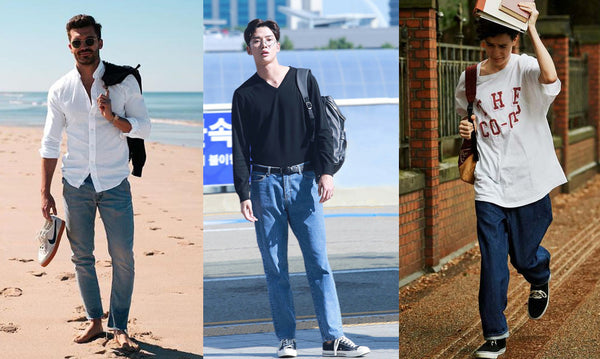 Understand the Following 3 Styles
In dressing, it is the most common style that fits your body. This style doesn't give too much room to the legs, but it suits many types of bodies. Fitted styles tend to present a complete body shape of various kinds.
Wide-leg jeans will pay more attention to the waistline in the version. Generally, it is mainly in the style of medium and high waist. This single item has become popular in recent two years and is deeply loved by many fashion people. However, when choosing, we should pay attention to the vertical feeling of the cloth to avoid bloating because of too large trouser legs.
Compared with loose jeans, you can feel their wide trouser legs. Compared with tights, more leg types are suitable for wearing loose jeans. The leisure style makes it fresh and clean in summer. Using loose jeans with a belt to fold T-shirts or shirts can create a fashionable look.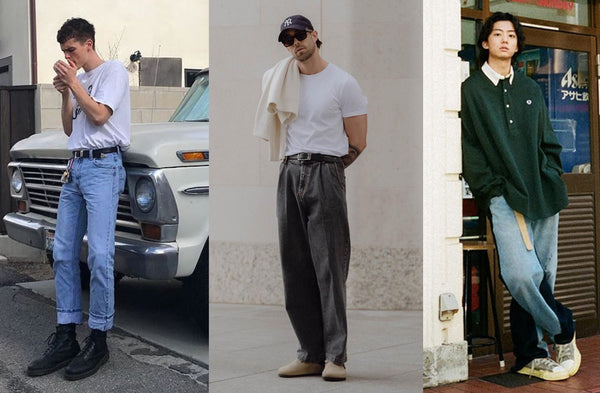 These Collocation Skills are Worth Wecommending
It is vital to choose the jeans that fit your body. Especially jeans made of denim, if you choose a style that is not suitable for you, it will quickly lead to modeling errors, so you should carefully match your figure with your pants. Take tight trousers, for example, this type of pants is not suitable for everyone.
According to our advantages of the leg, shape to give play to the fashion sense of jeans can reduce the chance of mistakes when wearing and matching. Although many people want to try different items, the correct choice is more critical. Jeans like regular fit are more suitable for men with straight legs, which can create a more advanced, textured, and fashionable image.
Thick thighs: say no to tight pants
For both men and women, thick thighs are often a disadvantage, so there are relatively few choices for trousers. As its most significant advantage, tight jeans can show your body well when you wear them. Wearing the fitting jeans can create a unique effect to slim and cover legs, but only for a small number of people.
For men with thicker thighs, tight pants will ultimately show off your figure, and careless wearing may well trigger a fat formation. The whole look lacks aesthetic feeling, and at the same time, it is easy to show obesity and fatness. In addition to the symmetry of leg muscles, it is necessary to be straight and upright to offer the advantages of tight pants. If your legs are not perfect, it is recommended to choose these high-waisted and wide-leg pants, which are easier to match with other clothes.
Blue is the classic jeans color, and black and gray are also standard. Youthful blue jeans like these can be worn with a hoodie or nylon belt for a youthful, collegiate look.
The dark gray jeans are more sexy and relaxed in style, so it is best to match them with a pure color-based jacket. In this way, the whole outfit is more creative and manly and shows a streetwear style.