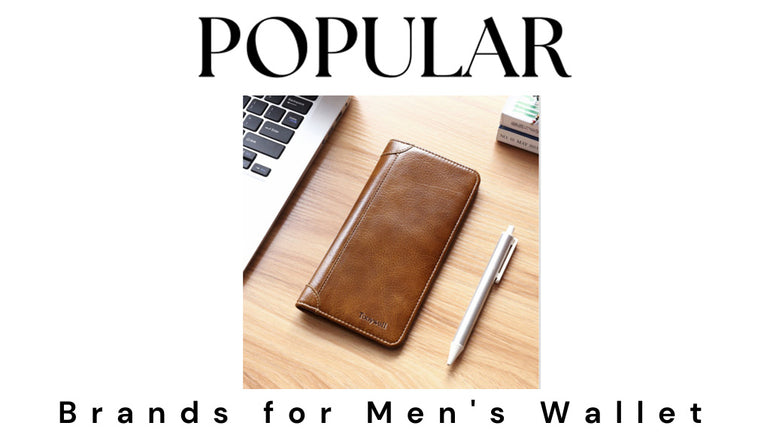 Today, having a wallet is essential for many of us to store our cash, cards and other important items. But along with its practicality, having a good-looking and updated wallet style is also increasingly becoming the norm.
With that in mind, many popular brands of men's wallets have stepped up their game to offer fashionable wallets that are both classic and trendy at the same time. From leather wallets to minimalistic designs and even luxury wallets, there are now plenty of popular brands of men's wallets that provide all sorts of stylish designs for any taste or occasion.
In this article, we will take an up-close look at some of the most popular brands of men's wallets today, so you can decide which one suits your style best! So, let's get started!
1. Fossil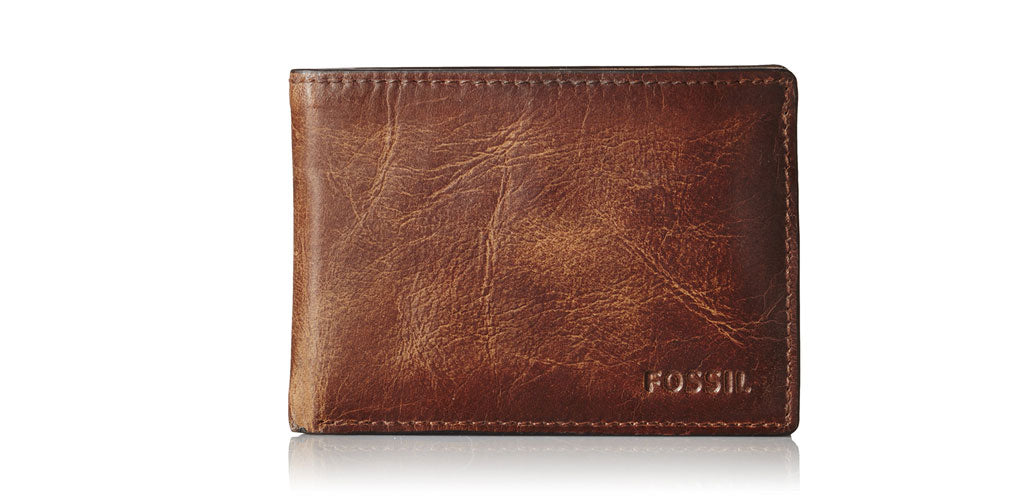 Fossil is one of the leading popular brands of men's wallets. They have become synonymous with quality and style, and it's no wonder why so many people choose Fossil wallets when looking for something to carry their money in.
First, Fossil has various designs to fit any taste or occasion. From classic leather styles to modern nylon prints, there's sure to be something that stands out from the crowd. Not only are they visually appealing, but they are also durable enough for daily use - making them perfect for everyday wear.
What's more, these wallets don't just act as a fashion statement – they make an important part of your wardrobe too! With options ranging from minimalist credit card holders to practical coin purses and bi-fold wallets, you can easily find a design that suits you best while still having plenty of storage capacity for all your essentials.
And if you want real luxury, look no further than their range of exotic skins, which are truly unique and luxurious pieces made from materials like ostrich leather or stingray hide!
2. Tommy Hilfiger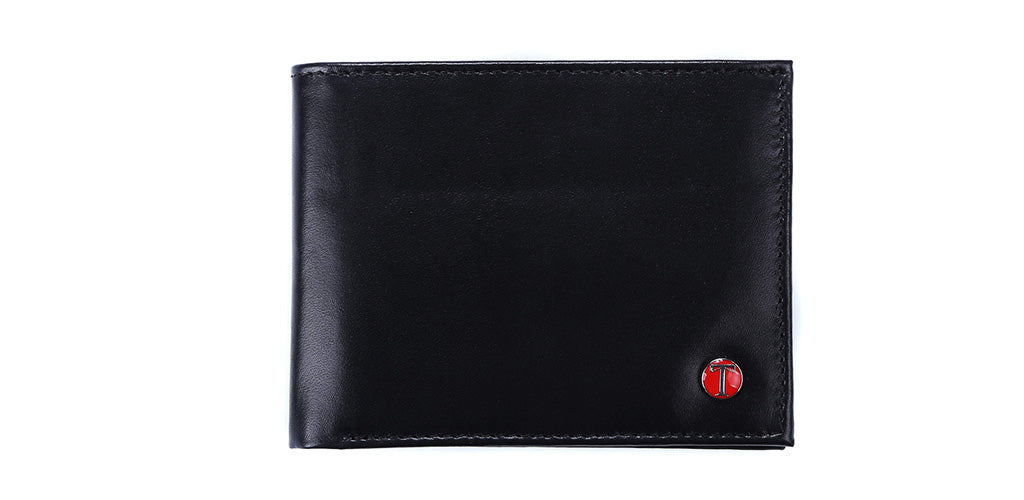 Are you looking for a wallet with style, longevity, and high-quality leather? If so, it's time to consider Tommy Hilfiger! One of the most popular brands of men's wallets today, Tommy Hilfiger has been providing customers with exceptional products for decades.
The attention to detail that goes into every design makes their wallets stand out. From sleek leather styles to cool canvas designs, all Tommy Hilfiger wallets are crafted from premium materials and finished in luxurious colours and textures. Not only do they look great, but they last too; these wallets are designed to be durable enough to handle everyday wear and tear.
Plus, plenty of features like RFID blocking technology and multiple compartments make them convenient and stylish. It's clear that Tommy Hilfiger knows exactly how to satisfy its customers regarding men's wallets!
3. Levi's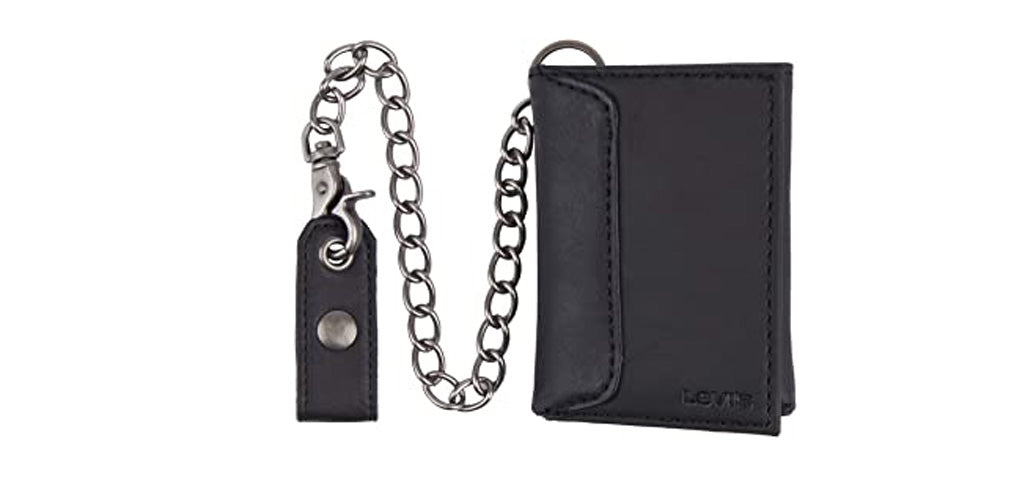 When finding a wallet that stands the test of time, Levi's men's wallets are an excellent choice. For decades, Levi's has been synonymous with quality construction and timeless style – making them a dependable option for anyone looking for an accessory that will last.
Levi's wallets also provide up-to-date fashion trends for men who want to stay on top of the latest styles. The company offers designs in various colours and textures, from classic leather to eye-catching prints. By staying on top of what's trending in menswear, Levi's can offer great wallets while still being functional and durable enough to withstand daily wear and tear.
The popularity of Levi's wallets can be attributed largely to their quality craftsmanship and attention to detail – qualities which have served as the foundation of this renowned brand since its inception over 150 years ago. Every wallet is carefully constructed using only premium materials such as genuine leather or canvas fabrications, ensuring these accessories remain stylishly fashionable yet ruggedly resilient.
Plus, each piece includes unique details such as contrast stitching or embossed logos - perfect for adding subtle flair without sacrificing quality or durability!
4. Calvin Klein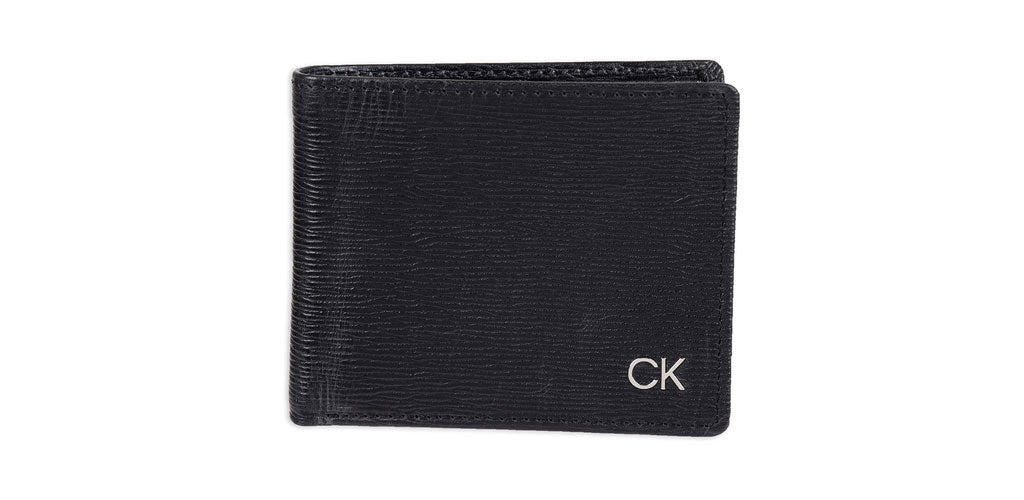 Calvin Klein is considered as one of the most popular brands of men's wallets when it comes to quality. The company is known for its reputation of creating stylish yet durable products, making them a great option for any man looking to own a reliable and fashionable wallet.
These wallets come in various sizes with multiple compartments, allowing users to store cash, business cards, and other small items comfortably whilst maintaining their sleek aesthetic look. Men prefer these wallets because they have practical features and help enhance their style in an affordable manner without compromising on quality or longevity.
Moreover, Calvin Klein wallets come with several features, such as RFID protection, ensuring your credit/debit card information remains safe from theft or fraud by using special blocking technology. Furthermore, the company has consistently provided support and services even after sales so customers can rest assured knowing that their purchase will last them a long time.
5. Gucci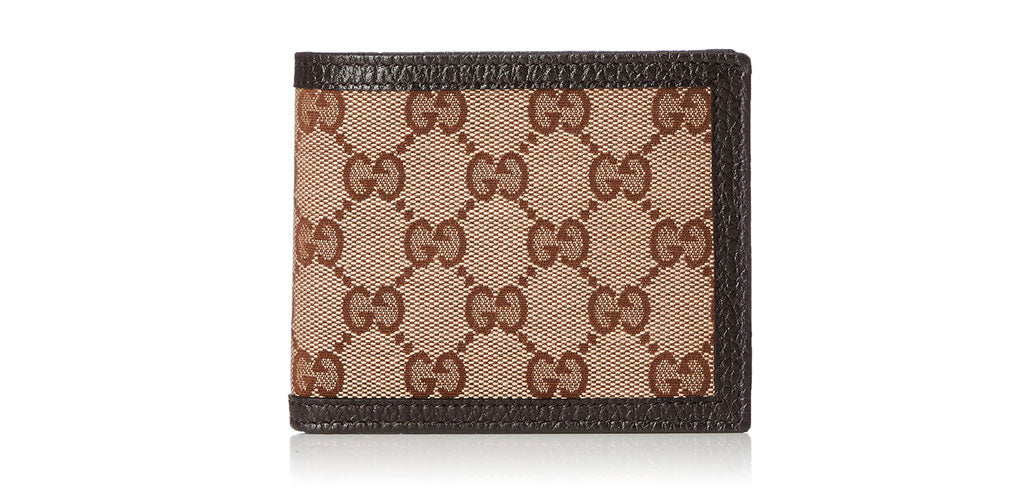 Gucci wallets are the perfect way to make a fashion and financial statement. Carrying a Gucci brand wallet not only looks great but also brings attention to your wealth and success.
As such, it's no surprise that many men opt for Gucci wallets to upgrade their accessories. With classic shapes, full-grain leather, and iconic motifs like the double G logo, these wallets can make any outfit look more sophisticated.
Whether you're shopping for yourself or gifting someone special in your life – a Gucci wallet is sure to add an extra touch of luxury. From small cardholders to zip-around bifold styles, there's something for everyone with this coveted collection of men's designer wallets.
6. Tonywell
When it comes to wallets, men usually want both stylish and practical. Tonywell men's wallets provide an affordable solution for those looking for a fashionable wallet without breaking the bank. Quality leather and stitching ensure durability and longevity in these wallets, so you can be sure your money will stay safe inside them.
Tonywell bifold wallets are designed to offer functionality and a fashion statement in one go! The sleek designs come with plenty of compartments, allowing you to keep all your cards and cash organized while still looking good when you pull out your wallet. Plus, they come in various styles, colours, and shapes - making it easy to find the perfect wallet for any occasion or style preference.
So, if you're looking for an affordable yet trendy wallet that can provide functionality and a fashion statement in one go, look no further than Tonywell men's wallets!
Conclusion
In conclusion, men's wallets offer a wide range of styles and features to suit every taste and lifestyle.
Whether looking for an everyday wallet or something more luxurious for special occasions, today's leading popular wallet brands for men provide plenty of options to choose from.
With the right wallet in hand, you can keep your valuables safe and look stylish at the same time!
Ready to dress sharp and command respect with the right accessory? Click here to discover Tonywell, the Professional Accessories Supplier.