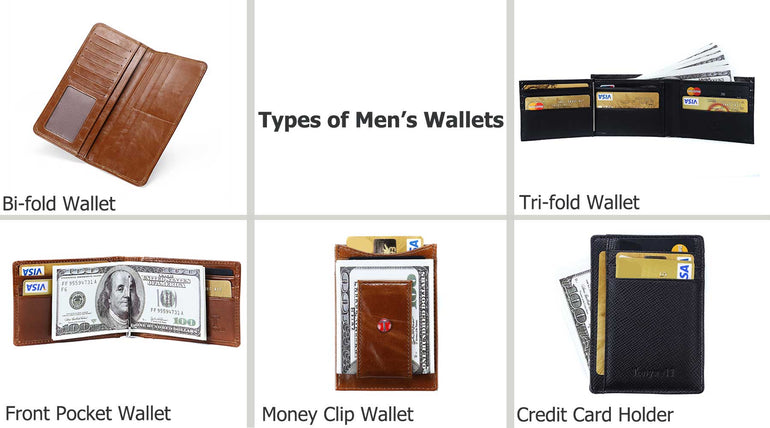 Wallets are an essential accessory for any man, regardless of age or style. Not only do they store your valuables and cash, but they also act as a fashion statement that can say something about who you are.
But what type of wallet should you go with? Practicality? Trendy design? Or something in between? This article explores the various types of men's wallets available so that you can make the right choice for yourself. From slim pocket wallets to full-length money clips, there is something for everyone when it comes to choosing the perfect men's wallet!
So, let's get started on our journey through different styles and designs of men's wallets – which one will become yours?
1. Bifold Wallet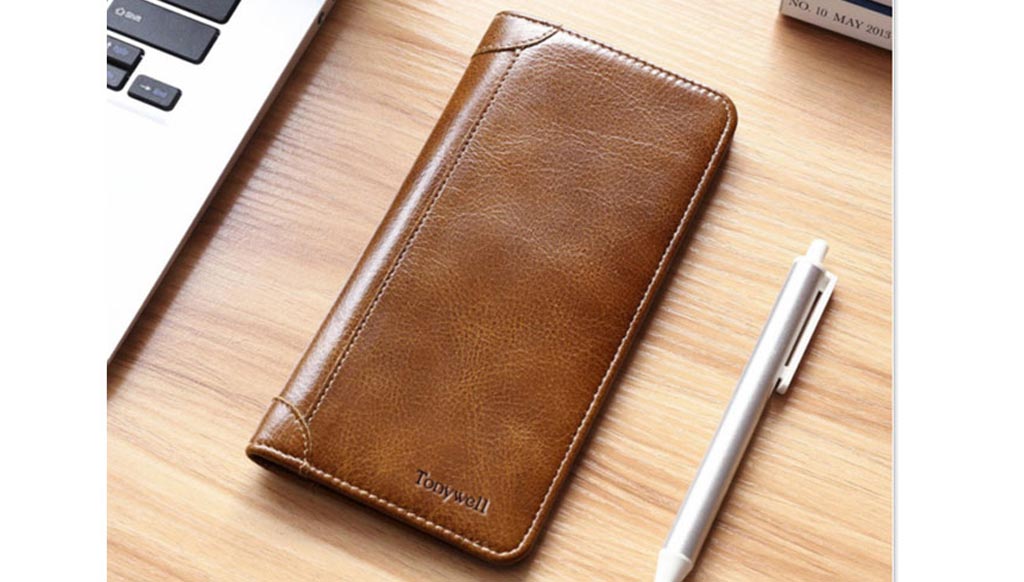 Bi-fold wallets are one of the most popular types of men's wallets. They fold in half and close with a button or snap to keep cards and cash securely inside. The classic bi-fold wallet is usually made from leather, but plenty of synthetic materials are also available.
One of the key differences between bi-fold wallets and other types is their shape; bi-folds tend to be wider than traditional trifold styles, making them easier to store in pockets without being bulky or uncomfortable. And when folded, they can look more stylish than larger styles that may not fit as neatly into trouser pockets.
Not only do bi-folds provide practicality, but they are also fashionable too! Nowadays, bifold designs come in all sorts of eye-catching colours and patterns - so you can easily find something that suits your style while still feeling secure, knowing your belongings will stay safe!
2. Trifold Wallet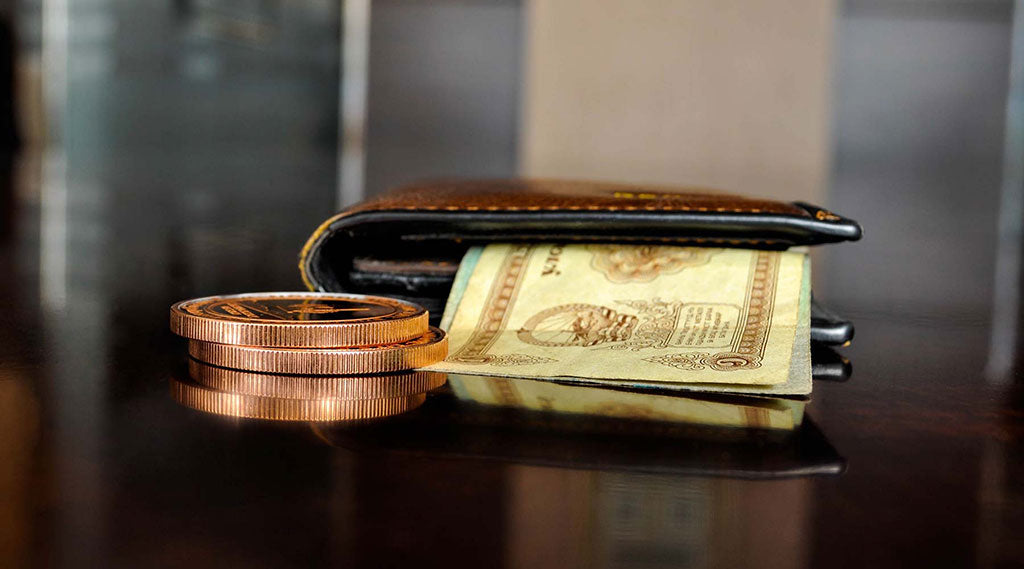 Regarding class, trifold wallets are usually the go-to type of men's wallets! They bring an old-school look to your style, making them a timeless and reliable choice for many years.
These wallets have three folds, making it easier to organize cash and cards separately in distinct sections. This makes tri-folds incredibly convenient, allowing you to quickly grab what you need without fumbling around trying to find it.
Trifold wallets also offer plenty of storage space, so they can easily accommodate all your essential items, such as credit cards, IDs, business cards, and even coins, if desired. Their larger size also means they tend to be more durable than other types of wallet styles!
Compared with bifold wallets - which only feature two folds - tri-folds are often considered more functional due to their added capacity and improved organization features. Whether looking for a casual or formal accessory option for everyday use or special occasions, trifold wallets will always stand out from the crowd!
3. Front Pocket Wallet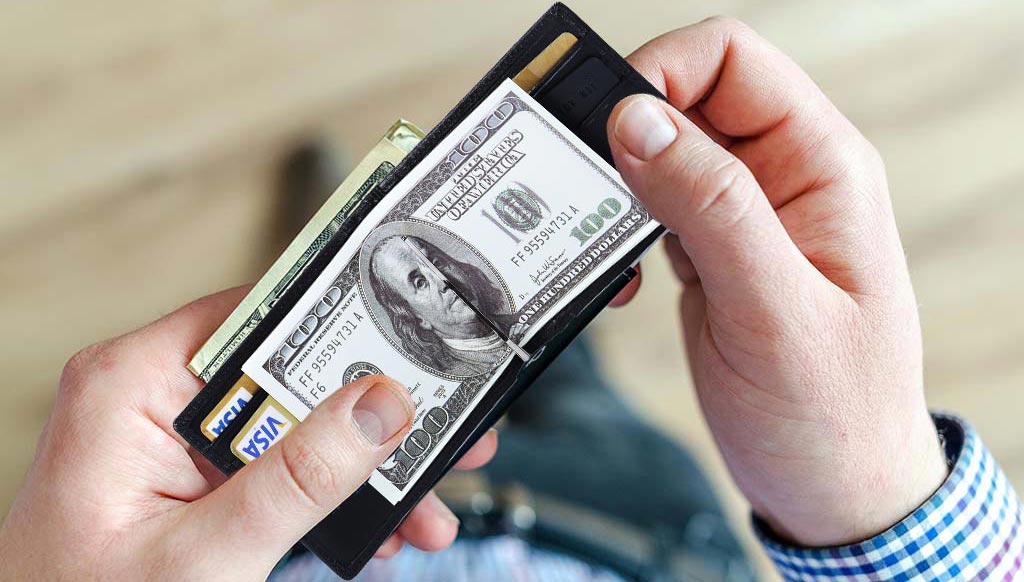 Front pocket wallets are designed to fit into the front pocket of your pants or shorts. This slim wallet makes it easier and more comfortable to carry around in your pocket throughout the day. They also provide easy access to cards, cash and other items, such as keys, with minimal bulk.
These wallets are extremely useful when organizing your important financial documents, IDs, and credit cards while maintaining a sleek look in any outfit. With their low-profile design, they will not add much bulk or weight to your clothes, so you can always be stylish without sacrificing comfort.
Overall, front pocket wallets are an excellent choice for finding the perfect wallet solution that serves both fashion and functionality needs - providing convenience and organization wherever you go!
4. Money Clip Wallet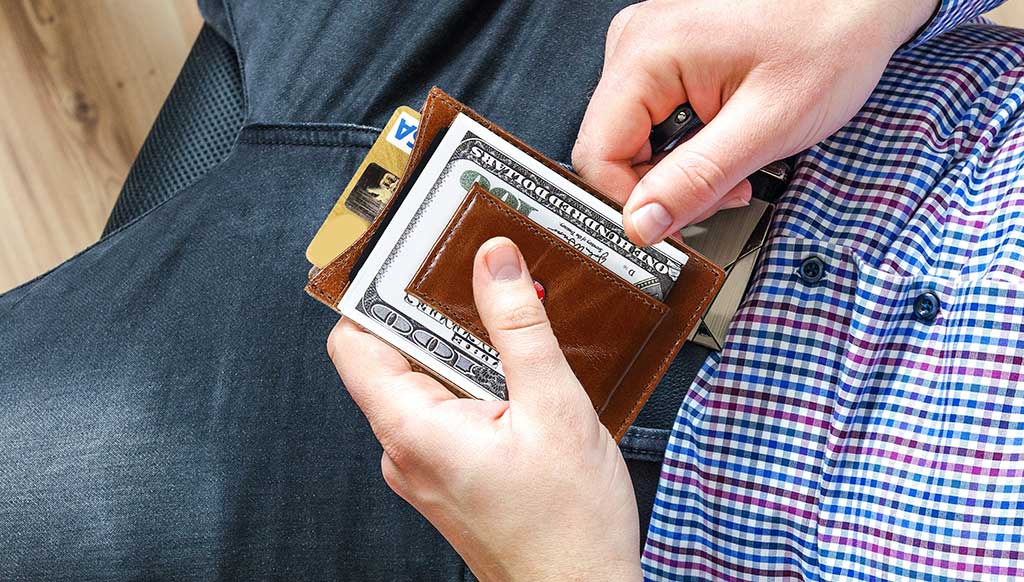 Money clip wallets are a great way to stay stylish and organized without the bulk of a traditional wallet. A money clip wallet usually features a slim, rectangular design with credit card slots and an integrated metal or plastic money clip for holding cash. Unlike bulky bifold and trifold wallets, they take up minimal space in your pocket or purse while keeping you well-organized.
When it comes to organization and convenience, money clip wallets fare quite well against bifold and trifold options – but they also come out on top in fashion! Money clips can be found in an array of materials, from classic leathers to modern acrylics that feature eye-catching designs that turn heads.
They offer sophisticated style without the bulkiness of larger wallets, making them perfect for carrying just what you need for nights on the town or running errands around town. In short, money clip wallets are both functional and fashionable – making them must-haves for anyone who values both form and function!
5. Cardholder Wallet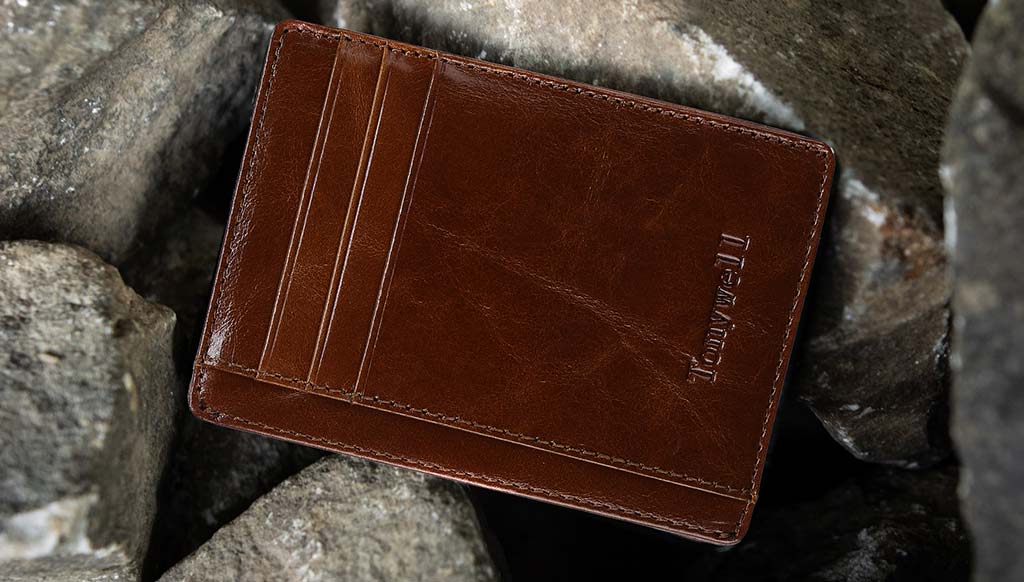 Cardholder wallets are the ideal type of men's wallets who want to keep only their essential cards and cash on them. Unlike bifold or trifold wallets, cardholder wallets provide a sleek and trendy look while offering great convenience and functionality. They're also extremely lightweight, so they won't weigh down your pockets, perfect for carrying around all day!
Cardholders come in various styles ranging from classic leather to metallic designs, giving you plenty of options for finding the right one that suits your style. Plus, most models have RFID protection built-in, which helps protect against identity theft – a bonus for those looking for extra security.
So, if you're looking for a fashionable yet convenient way to carry around just your essentials without sacrificing style points, check out cardholder wallets today!
Conclusion
To conclude, finding the perfect men's wallet for your needs can be tricky. Not all wallets fit every situation and lifestyle, but there is something out there for everyone - from practical to trendy or somewhere in between!
We hope this blog has helped you find the type of men's wallet that best suits your style and needs. Be sure to check back soon for more amazing content!
Ready to dress sharp and command respect with the right accessory? Click here to discover Tonywell, the Professional Accessories Supplier.