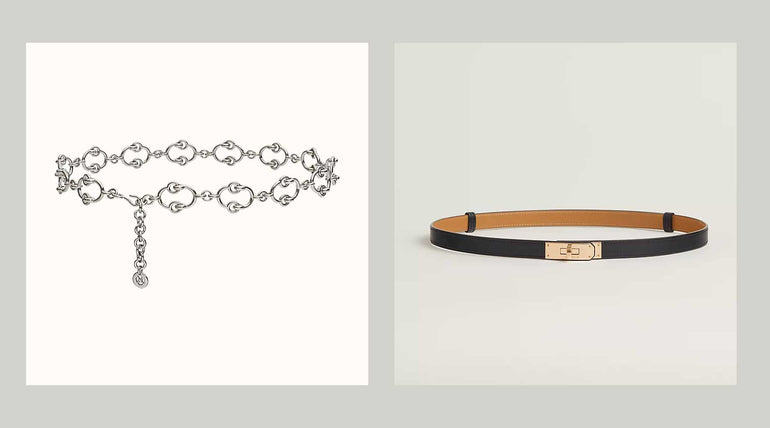 Are you looking for the best belt for women? We're here to help!
In today's modern world, it's important to be fashionable even when you're wearing your everyday clothes. A good belt can make all the difference in your look. But with so many different styles, it can be hard to know what kind of belt is right for you.
Luckily, we have researched and found some of the best belt options for women. Whether you're looking for a simple leather option or something fancier, we have something for everyone!
The 7 Best Belt Options for Women!
Chain Belts 
A chain belt is a versatile style that can be worn with casual or dressy looks. This type of belt typically has a metal chain as the main strap, which can be decorated with gemstones, beads, or other embellishments.
Chain belts are available in different widths and lengths, so you can find one that fits your waist perfectly. If you're looking for a bit of extra sparkle, choose a belt with rhinestones or crystals decorating the chain.
Waist-Clinching Belts
If you are looking for the best belt options for women, then this could be your best bet! Waist belts are designed to cinch in your waist and create an hourglass silhouette.
These types of belts usually have multiple loops around the waistband, so you can adjust them to fit snugly around your natural waistline. Some styles also have to bone inside the fabric to help keep the shape of the belt when worn.
You'll often see this type of belt made from leather or suede, although some modern versions may use stretchy elastic instead.
Brown Leather Belts
A brown leather belt is perfect for adding subtle colour and texture to any outfit, whether jeans, a T-shirt, chinos, and a blazer.
The key is finding the right shade of brown: too light and it'll look out of place with darker clothing, while too dark can be overpowering. Instead, look for something in between, like a golden tan, chocolate, or caramel.
Then it's just a case of choosing your favourite width: think skinny belt if you're going for a more rock n roll vibe, wider if you're after something more vintage-inspired boho, etc.
Classic Black Belts
A black belt is essential for every woman. It's the perfect way to finish off an outfit and can be worn with everything from dresses to jeans. It also has the ability to transform a look totally.
Take a pair of ripped boyfriend jeans. Add a slinky crop top and then cinch in your waist with a skinny black leather belt, and voilà, you have yourself an instant date night ensemble.
Alternatively, if you're more of a tomboy, opt for a wider style in canvas or nylon, adding just enough polish to your everyday denim edit.
Utility-Inspired Belts
Utility belts are having a moment right now, with celebs and fashion girls alike sporting them on the red carpet. This trend takes its cue from functional styles like those worn by firefighters, construction workers, and police officers. But don't worry—you don't need to break any laws to get the look!
There are plenty of ways to wear this trend without looking like you're about to fight crime. Choose a utility belt made from leather or fabric instead of nylon or plastic for a more stylish take on the look!
Pair it with casual separates like distressed denim shorts or cropped trousers, or use it as an unexpected accessory with a flowy dress.
Crafty Belts
If you're looking for a stylish and unique belt, look no further than crafty belts! These handmade beauties are perfect for adding a bit of personality to any outfit.
There are plenty of different designs to choose from, so you're sure to find one that suits your style perfectly.
Woven Belts
Looking for the best belt options for women? Consider woven belts! These beautiful accessories can add a touch of elegance to any ensemble.
They come in a variety of colours and patterns, so you're sure to find one that catches your eye. Whether you prefer thin or thick styles, there's definitely a woven belt out there for you!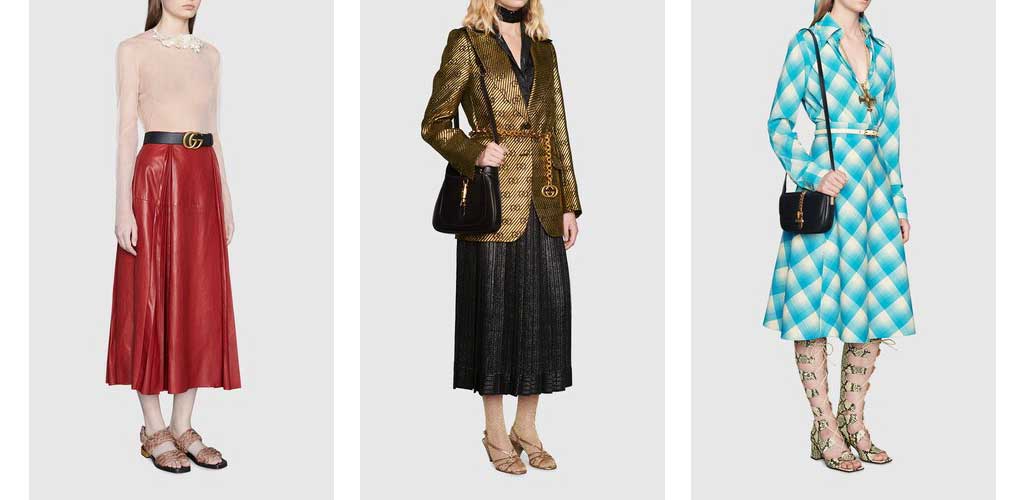 FAQs
1. What types of belts are fashionable?
The belt becomes increasingly popular as a fashion accessory. In particular, the statement belt makes a bold visual impact and pulls an outfit together. If you're looking to make a style statement next year, consider investing in a few different belts in various colours and textures.
Next is the classic black leather belt! It never goes out of style and can be worn with just about anything. If you don't already have one (or several) in your wardrobe, now is the time to invest! You'll get plenty of use out of it for years to come.
Brightly coloured belts are definitely on-trend now. Whether you choose red, yellow, blue or green, make sure your belt makes bold statements! Pair it with neutral-toned clothing to really let it pop.
2. Are Gucci belts Still in Style?
Are Gucci belts still in style? The answer is a resounding yes! Not only are they stylish, but they're also timeless and classic. If you don't own a Gucci belt, then you're missing out on one of the most essential fashion accessories.
Gucci belts are made from high-quality materials and craftsmanship. They exude luxury and sophistication, yet they're versatile enough to wear casually or dressily.
Whether you choose a black leather belt or a brightly coloured fabric belt, it's sure to add pizzazz to your look!
Conclusion
We hope our list of the best belt options for women has been helpful to you. Belt shopping is a daunting task, and we know it can be hard to find the perfect fit. We hope that this list helps make your next belt purchase easier.
Ready to dress sharp and command respect with the right accessory? Click here to discover Tonywell, the Professional Accessories Supplier.