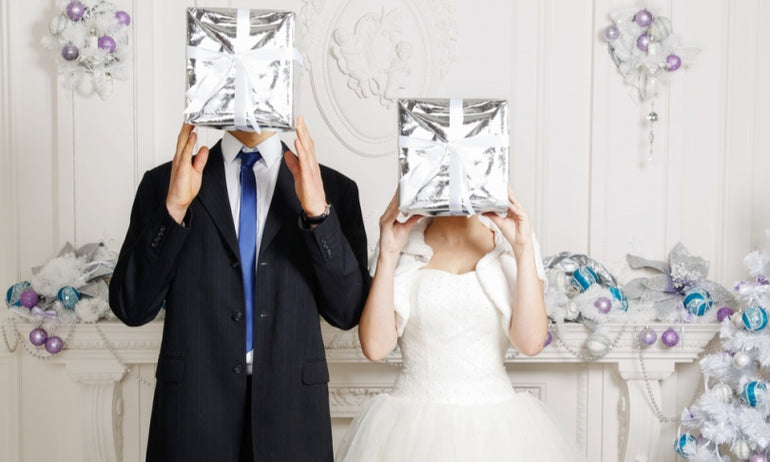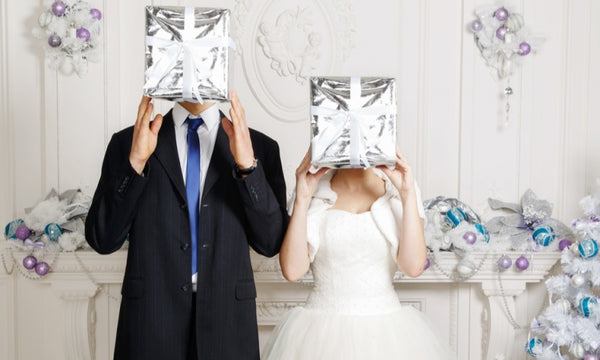 Do you plan on attending any weddings? Sometimes, attending a wedding is about more than witnessing the couple's vows, enjoying this special day for them, or having a pleasant time with their relatives and friends. The couple may be one of your coworkers, close acquaintances, or important family members. It is vital to consider a wedding gift for the newlyweds. We should prepare gifts that convey our most sincere wishes for the future, regardless of whether we are the best man or the bridesmaid.
How should we prepare for their wedding present? We all know how stunning wedding gifts can be with so many options. This choice is constantly challenging! Even if the pair are already married and appear to have it all together, there are plenty of new and creative ways to purchase them a present. The most important point to emphasize is that the present should be considerate rather than spectacular. It doesn't have to be a costly gift, as this will add to the other person's burden. Your gift can be creative, adding fun to the couple's marital life; it can also be meaningful, such as some items that witness the friendship between you two; or it can be a valuable item, like some home products.
This list of gifts that we've collected for you today might considerably enrich your wedding gift for the bride and groom. Even if they have everything, you can still find a nice and appropriate present. Feel free to consult this list of wedding gift suggestions.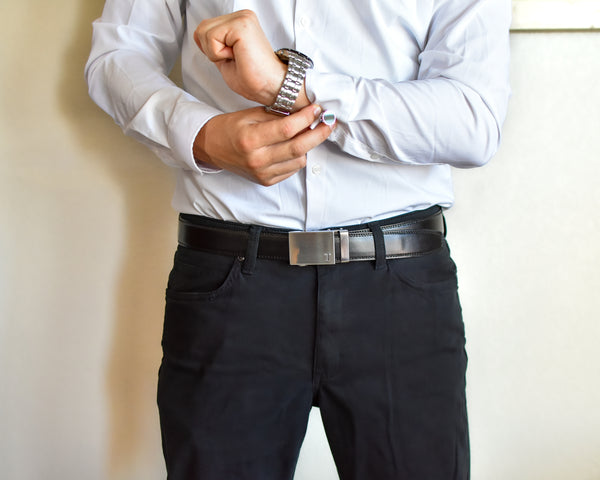 I. If They Are Very Important to You

 
Suppose the groom or the bride is one of your close friends or family members. In that case, you can recall the important days and events from the past, like the places you've visited, the music or movies you've enjoyed, and the details in these shared memories can become priceless treasures of your relationship.
So go ahead and get something to commemorate those experiences. It might be a city memento, a mug with geographic coordinates, a band's vinyl record, a custom puzzle with a photo of the two of you, etc.
There's this brilliant idea of giving them a book. Yes! The book will be a treasured gift to the couple for many years to come. Many young people are now willing to let guests bring a book for one individual to the wedding. Instead, the costly gifts are being phased out. A book may appear simple, but selecting it carefully in advance might take a lot of time and work on your part! It's a great way to use a book as a medium for your sincere wishes and messages. Alternatively, a pictorial book can regularly encourage the couple to have a peaceful period of introspection and gratitude. In conclusion, books can help you quickly express a wide range of messages to them. 
A gift can be sent to both of them
Alternatively, you might simply follow the couple's wish list, which is becoming increasingly popular among young couples. Before the wedding, the couple will make a guest list public, normally delivered to you with the invitation. It comprises a variety of things at various prices, essentially the household items that they require the most, and guests can easily choose from them. This allows everyone to provide the most acceptable gift within their financial limits, which is highly reasonable. 
In short, to cherish such a good relationship between you two, giving a commemorative gift is an excellent choice. It's full of your blessings for them as they begin a new chapter in their lives, but it's also a testament to your relationship.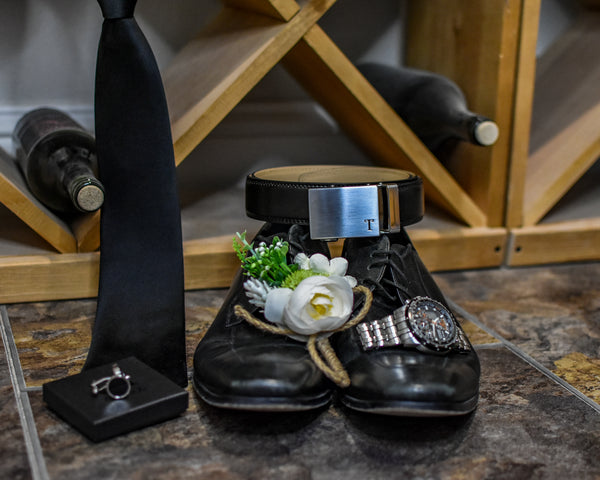 II. If You Two Aren't That Close
Flowers! Isn't it true that every bride dreams of receiving lovely flowers on her wedding day? She should, of course, be surrounded by flowers as she is the most beautiful woman on that special day. You might select a well-designed flower gift box that will complement the wedding theme.
Another option is a lovely picnic basket. Picnic baskets evoke feelings of picnics. When a bride receives such a gift, she must be able to envision herself using it with her family on their honeymoon and in their newlywed life. That must have been a wonderful experience. Your present to the bride will bring her the hope and expectation of a happy future.
When planning a gift for a groom, one idea that never fails is to consider the groom's lifestyle and interests first. For most men, however, the belt is a must-have accessory. You can choose the proper belt style to complement the wedding theme as much as possible. In fact, you can use most leather belts in various situations. Regardless of style or color, a leather belt can be an excellent complement to the groom's outfit. Allow your present to assist the groom in completing his ensemble in a more stylish and sophisticated manner.
A nice bottle of wine and some bar tools will be ideal if the groom enjoys drinking. Examples of such items are a good bottle opener, bartending set, purifying filter, whiskey ball, wine glasses, and so on. Men appreciate gifts with a straightforward and clear meaning; too much depth of meaning can cause the other half of the brain to become irritated. People who enjoy alcohol may consider bar tools and bartending equipment necessities. You can also prepare a decent bartending book. This time, you only need to match a simple and neat pack to save time and look great.
I hope that this guide will inspire you in the gift preparation process. If you need more ideas for parents, go read Tonywell's blog.