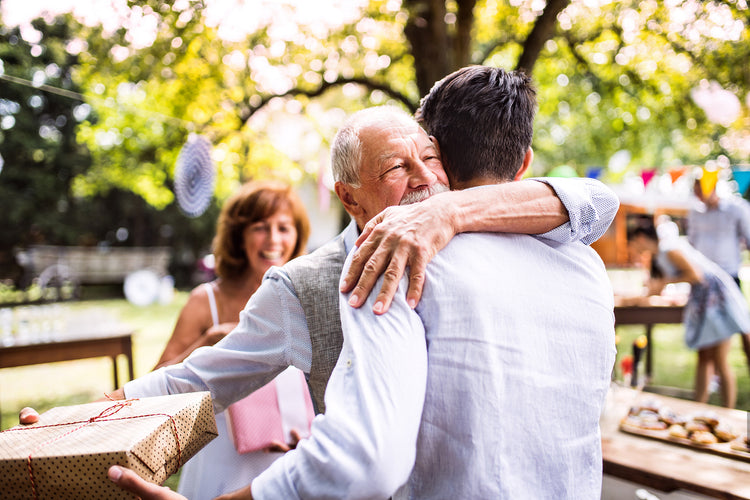 Mother's Day is approaching, have you prepared a present for her? Next month is also Father's Day. What's your plan for Dad's gift then? The closer you are to someone, the more significant it is to give them a thoughtful gift on a special occasion. Love should be displayed without reservation. It needs to be shown boldly to let the people who matter to you know how much you care about them. 
Most parents aren't willing to tell you directly what they exactly want. Adults who do not live with their parents for long periods develop a growing lack of understanding with them. That's why many people, especially those of a younger age, are likewise at a loss as to how to properly present a gift of their choice. Let us solve this problem for you! What we prepared today is a gift guide for not only Mother's Day or Father's Day but also their birthdays and traditional holidays!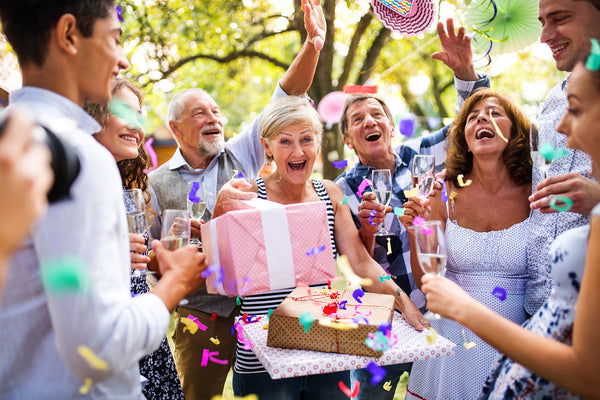 For MOM
Most moms often prefer to receive beautiful gifts, or at least something that can make them look more gorgeous. 
Flowers are always a good choice for holiday gifts on Mother's Day. If your mother enjoys flowers, go ahead and order a bunch of carnations for her big day. I understand that sending flowers as a gift may seem old-fashioned to today's youth, but it is often what mothers prefer. Receiving flowers as a gift from a husband is romantic. Receiving flowers as gifts from your son and daughter is a lovely experience and brings a great sense of happiness. Call ahead to your local florist or try ordering flowers online. Otherwise, you won't be able to send your flowers on time on that day.
If you want to do everything in one step, skincare is the way to go. Women's skincare goods will always be the most popular gifts. When the holiday season arrives, there are countless commercials offering discounts and gift sets every year. Skincare shops are a big help for people who have trouble picking out gifts. Skincare is the most cost-effective gift because it is the mother's most used item. Due to personal preference and frequent replacement, cosmetics are not recommended as a Mother's Day gift. You won't have any big problems with it as long as you remember to pay attention to the brand and skin type that your mother prefers to use in daily life. After all, they might be disappointed if you bought something that your mom is allergic to. It's also a reminder to spend more time with your parents. 
Many people are constantly concerned about their health conditions. As sons and daughters, it is also our responsibility to care about our mom's health. Just like they used to buy nutritional products for us when we were kids, now it's our turn to prepare healthcare products for our mothers. Bird's nests, vitamin pills, ginseng, and other foods rich in nutrients for women are all excellent alternatives. Nuts are also high in nutritional value and low in calories, and they are easily made as snacks for mom.
There are numerous accessories available for women. Some common accessories, like sunglasses and silk scarves, are both decorative and functional. This type of fashion item is going to test your understanding of mom even more. It's best to have products that will go with her everyday look. You don't want your mother to keep it in her closet and never use it.
Another interesting suggestion is to relieve some of her responsibilities. Mom usually cooks a lot and works quite hard. You might provide her with smart cookware that helps her save time and effort. A multifunctional grill is, for example, a cooking machine, a sandwich maker, a chef's machine, a blender, and an air fryer. These are all excellent cooking tools. And it can represent a variety of cooking styles. These pieces of kitchen equipment are undoubtedly on many mothers' wish lists. When Mom receives such a gift, she will believe you are the most thoughtful and considerate person!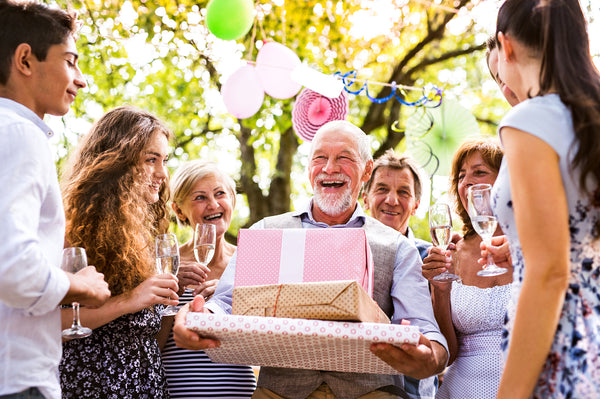 For DAD
When it comes to gifts for dads, it may be more thoughtful to select something cost-effective and useful. The following presents are ideal for your father, whether for regular use or work.  
This is one of the most traditional Father's Day gifts. A fountain pen can often have more meaning as an item that can be used for a lifetime. People also tend to attach significance to it. It's also a must-have for businessmen. It is also a form of love when you use it at any time to feel the warmth of the heart. There are many occasions for them to use such a good-looking fountain pen. If your dad doesn't have a pen like this, you should consider getting him one!
Cufflinks are a highly formal gift. Many people believe that cufflinks represent a gentleman and can be regarded as a piece to reflect a person's overall fashion style. Cufflinks can also be a rather unique gift. In some formal situations, wearing cufflinks will quickly increase a person's sense of temperament and manner. 
Many people looking for men's gifts consider it belts their first choice. It's important to choose the proper belt for personal attire. People who dress with a positive attitude must enjoy their lives. However, while sending a belt is simple, selecting the correct belt that is not flamboyant and unique is not. We strongly advise you to choose a genuine leather belt because it is more durable. Secondly, remember to ask about your father's waist circumference in the first place. Or you can directly buy Tonywell ratchet belt. It offers one belt that fits most waist sizes, from 34" to 45". The micro-adjustable belt features an easily removable buckle to cut the strap to your ideal size. Avoid embarrassment and waste due to inappropriate sizing. Most importantly, the belt comes with a luxury package, and It is convenient for you to present it as a gift in a hurry. As for the colors, generally brown or black would be more versatile. Go and check if his belts are old and still in use. If so, get ready to give him a new belt for Father's Day!
Sports bracelets have become a fairly popular electrical product in recent years. It is regarded as one of the most essential electronic devices for men. It's a lightweight and versatile sportswear item that may meet practically everyone's daily sporting needs. Many bracelets come with communication and other features and can be worn every day to monitor the user's health condition. It can somehow also release the stress and concern of children. Even if they are unable to visit their parents on a regular basis, this product may aid them in acquiring timely health information about their parents and encourage parents to pay more attention to their health. You may buy this for fathers of all ages with confidence.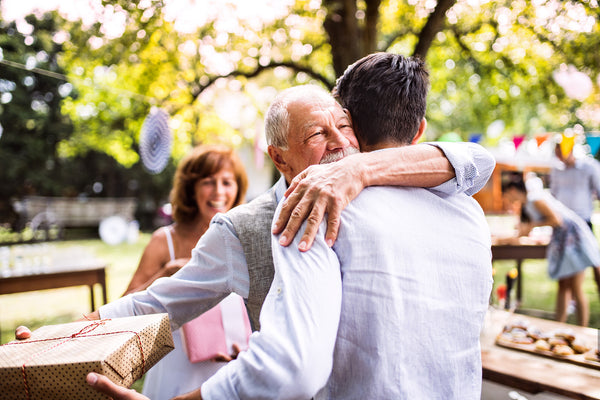 We're not sure if this list of gifts has inspired you. No matter what, take advantage of the time before the holidays to prepare a gift for your parents.